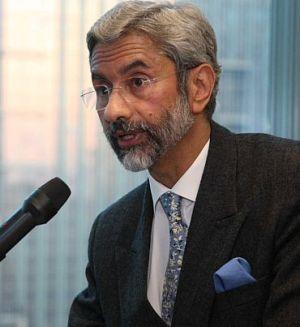 Amidst reports that efforts are on to fix an early meeting between Prime Minister Narendra Modi and Donald Trump, the government on Thursday said Foreign Secretary S Jaishankar interacted with "very senior levels" of the President-elect's transition team during his recent United States visit.
External Affairs Ministry Spokesperson Vikas Swarup also welcomed appointment of South Carolina's Indian-American Governor Nikki Haley as US ambassador to the United Nations.
"Foreign Secretary did visit the United States as part of regular bilateral consultations. He met with the members of the current (Obama) administration and had meetings in the US Congress.
"It is also my understanding that Foreign Secretary interacted with very senior levels of the Trump transition team," Swarup said.
Trump is a self-confessed "big fan" of India. Ahead of his election win, he had described India as "a key strategic ally" and said he looked forward to deepening the diplomatic and military cooperation that is in the shared interest of both countries.
On Haley's appointment, Swarup said India knows Governor Hailey well and recognises her as a very strong and committed advocate of close India-US ties.
She had called on Prime Minister Modi during his visit to the United States and also recently visited India, he added. "We warmly welcome her appointment as PR (Permanent Representative) to the UN," he said.