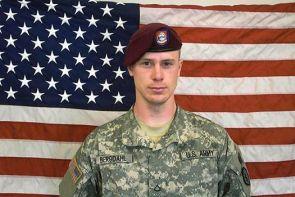 American soldier Sergeant Bowe Bergdahl who spent five years as a Taliban prisoner of war in Afghanistan before being controversially released recently returned home on Friday after undergoing medical treatment at a United States army base in Germany.
Bergdahl arrived at an army base in San Antonio, Texas in the early morning. He was being treated at a military hospital at Landstuhl in Germany after he was released by his Taliban captors.
The 28-year-old Bergdahl, the longest held American soldier since the Vietnam War, was taken to the San Antonio Military Medical Centre. "As the Defence Secretary Chuck Hagel has made clear, our first priority is making sure that Sgt Bergdahl continues to get the care and support he needs," Pentagon Press ecretary Rear Admiral John Kirby said.
But the circumstances surrounding Bergdahl's release have been highly controversial with several veterans and soldiers accusing him of being a deserter who walked off his base.
Former soldiers involved in the operations to find Bergdahl told CNN this week that at least six soldiers were killed in the search for Bergdahl in 2009. The US government exchanged five Taliban prisoners for Bergdahl. Opposition Republicans have been highly critical of the prisoner swap.
So far, Bergdahl has not spoken in public about the events that led to him being taken hostage.