A nearly 30-foot-long whale was washed ashore at the popular Juhu beach in Mumbai. Locals, who spotted the dead mammal on Thursday night, informed the police and the forest department.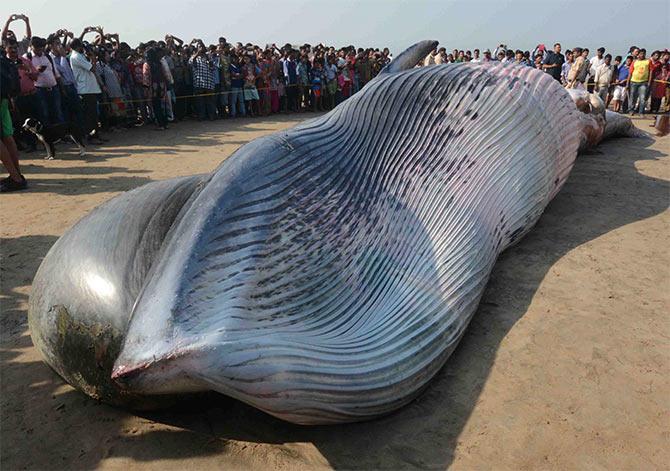 The beached whale was identified later as Byrde's Whale, measuring around 25-30 feet, weighing around three to four tonnes.
"From initial examination, the whale seems to have died a day or two back. It bloated and was then carried in by the tide to the beach," Assistant Conservator of Forest, Makrand Ghodke, said.
The body has no evident signs of injuries and tissue samples have already been extracted and sent for forensic analysis at a lab in Kalina.
There are four veterinarians who will perform the autopsy at the spot on Juhu beach, and then move the carcass to the forest department's conservatory in Airoli. Officials plan to preserve the skeletal structure of this whale.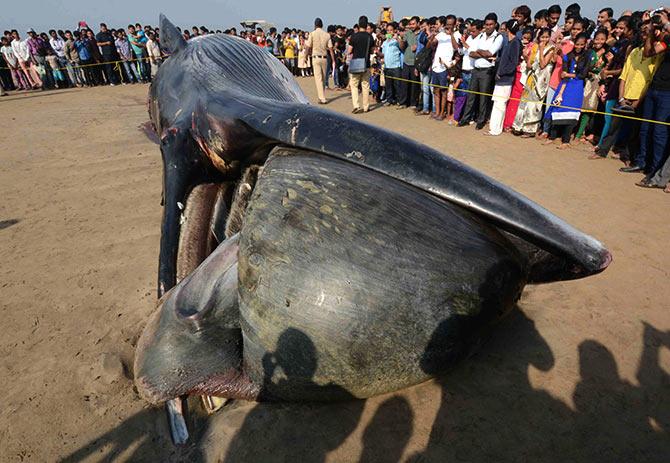 However, although the whale is considerably young and hasn't reached full maturity as per its size and weight, it is still too heavy to be moved by human effort. Two hydraulic cranes will be pressed into action to move the carcass to Airoli.
Makrand added that this was the second biggest whale to have beached on the western coastline following the washing ashore of the Giant Blue Whale at Alibaugh, last year.
As news of the dead whale beaching at Juhu spread, hundreds swarmed to the beach trying to take photographs.
The Juhu police were pressed into crowd management with barricading ropes and extra patrolling to prevent people from going near the carcass.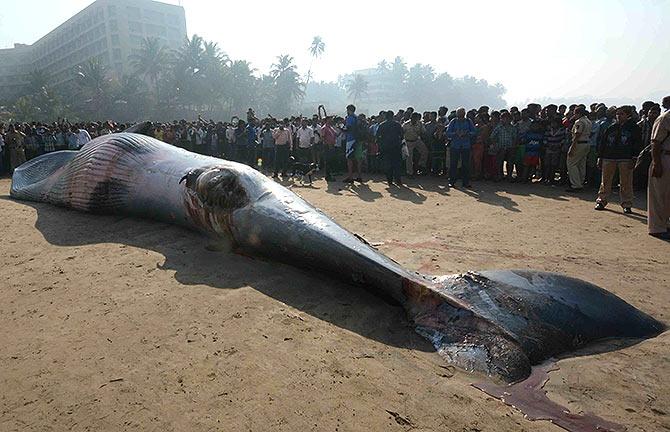 Additional personnel from Coastal Police unit were also roped in to manage the crowds.
Carcasses of 38 baleen whales were washed ashore recently near the Tiruchendur beach in Tamil Nadu while more than 250 whales stranded in shallow waters were pushed back into the deep sea.
In June last year, a 42-foot-long blue whale was washed ashore at the Revdanda coast, about 17 kms south of Alibaug in the neighbouring Raigad district.
Forest officials had contacted marine biologists after spotting it when it was still alive and struggling to survive.
However, the whale had later died.
Photographs: Sahil Salvi