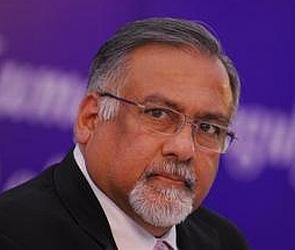 Former attorney general of India Goolam Essaji Vahanvati, the first Muslim to become the top law officer of the country, died in Mumbai on Tuesday following a heart attack aged 65.
Vahanvati is survived by his wife and son, Maharashtra's Advocate General Darius Khambata said.
Vahanvati was appointed the 13th Attorney General in June 2009 for a three-year term after the United Progressive Alliance government was re-elected. In 2012, the term was extended by another two years. He resigned on May 27 this year after the Bharatiya Janata Party-led government headed by Narendra Modi assumed power.
Prior to his appointment as the top law officer, Vahanvati had served as the solicitor general of India between June 20, 2004 and June 7, 2009. He was earlier the advocate general of Maharashtra.
Born on May 7, 1949, Vahanvati obtained a law degree from Government Law College in Mumbai after graduating from St Xavier's College.
He was suffering from a lung infection for some time and was admitted to a city hospital.

Image: Former attorney general of India Goolam Essaji Vahanvati