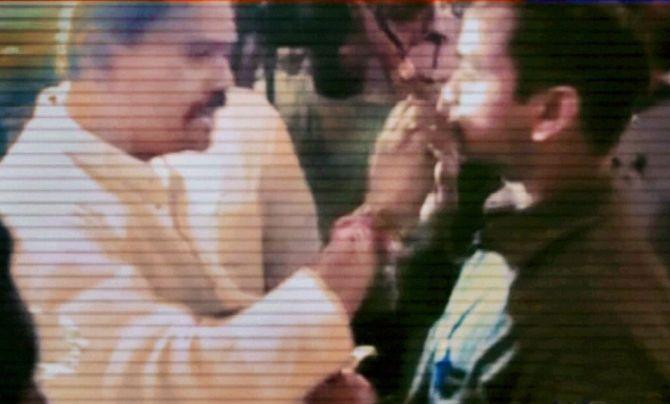 The Delhi high court on Friday dismissed a public interest litigation seeking a direction to the Lok Sabha Speaker and Chairman of Rajya Sabha to disqualify 11 Shiv Sena MPs for allegedly force-feeding a fasting Muslim employee at the new Maharashtra Sadan.
A bench of Chief Justice G Rohini and Justice Jayant Nath rejected the petition, saying the petitioner Maulana Ansar Raza has not provided sufficient evidence to show that it is a PIL.
The court also observed that the police is already investigating the matter and the ministry of home affairs has also expressed its concern over the issue.
"Neither of the aggrieved parties has approached the police for registration of an FIR regarding the alleged incident," the court noted.
Earlier, Additional Solicitor General Sanjay Jain, appearing for the Centre, had told the court that the PIL "does not stand anywhere" as the victim had not approached the police.
While seeking dismissal of the PIL, the ASG had referred to the prayers made in the PIL seeking de-recognition of Shiv Sena and a direction to the Lok Sabha Speaker and the Chairman of Rajya Sabha to disqualify 11 MPs of the party.
The PIL had alleged that on July 17, Rajan Vichare, a Shiv Sena MP got irked over the poor quality of food and force-fed Indian Railway Catering and Tourism Corporation employee Arshad Zubair, who was Maharashtra Sadan's catering supervisor. Zubair was fasting during the holy month of Ramzan.
"The action of the Shiv Sena MPs with the fasting Muslim supervisor was uncalled for and needed to be dealt with a strict action by party chief Udhav Thackeray," the PIL had submitted.