Amid a political furore over Congress leader Pawan Khera being deplaned at Delhi airport from its Raipur-bound flight, IndiGo on Thursday said the passenger was deplaned by the police and it is following the advice of concerned authorities.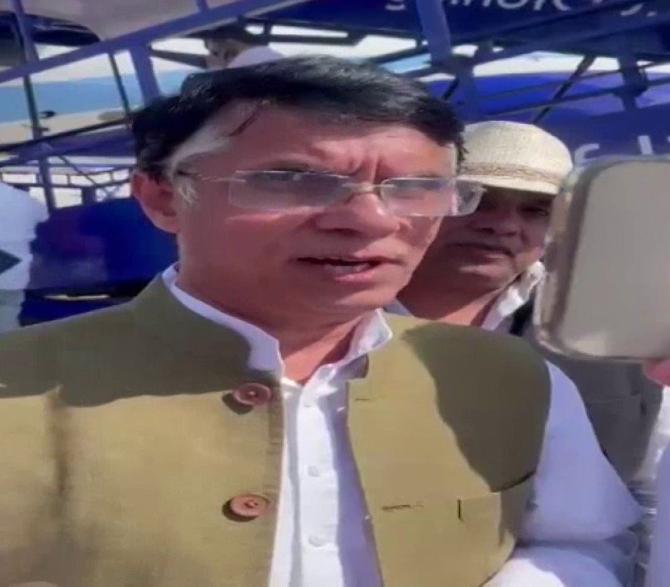 'The flight is delayed as of now and we regret the inconvenience caused to other passengers,' the carrier said in a statement.
'A passenger was deplaned by the police at the Delhi airport from Raipur-bound flight 6E 204. Some other passengers have also decided to deboard on their own accord,' it added.
Khera was later detained.
The majority of the passengers had boarded when drama ensued as Khera was asked to deplane. Several Congress leaders deboarded with Khera and staged a dharna on the tarmac.
As the protest continued, the airline staff asked passengers to deboard and took them back to the terminal.
It was unclear whether the passengers would board the same flight or another.