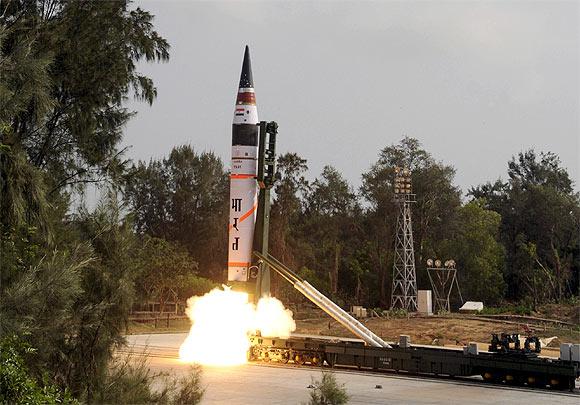 India conducted the fourth and final test launch of nuclear capable intercontinental ballistic missile Agni-5. Here are five things to know about it:
1.
The range of Agni-5 missile is more than 5,000 km. With this India becomes the fifth nation in the world to have such a missile; the other four are the United States, China, Russia and France.
2.
The missile can carry a nuclear warhead weighing up to 1,500 kg. In future, each Agni-5 missile might be made capable of carrying 2–10 separate nuclear warheads.
3.
The canister launch system will give India's armed forces much greater operational flexibility than the other missiles of Agni series.
4.
The three-stage missile is about 17 metres long and weighs 50 tonnes. The three rocket engines can take it to the height of about 800 km above the Earth.
5.
Most of the radar systems currently in use across the globe cannot detect Agni-5.
Image for representation only.