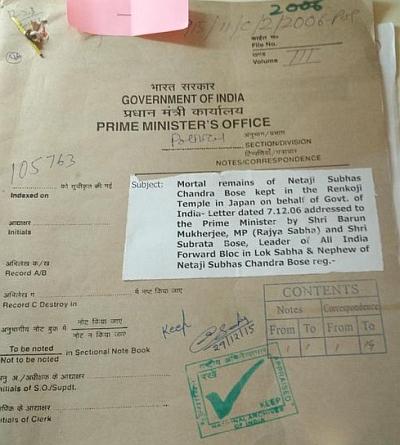 As promised last year, Prime Minister Narendra Modi on Saturday released 100 files about Netaji Subhas Chandra Bose on the his birth anniversary.
The documents have been released in a digital form and can be accessed at netajipapers.gov.in.
Here are five things we learnt from the trove of data released on Saturday:
1. Letter by B R Tamta, IAS (Retd) dated May 23, 2000 to then Prime Minister Atal Bihari Vajpayee, confirming Netaji's death. The letter says that the British were always wary of Netaji and that rumours of him being alive greatly disturbed them.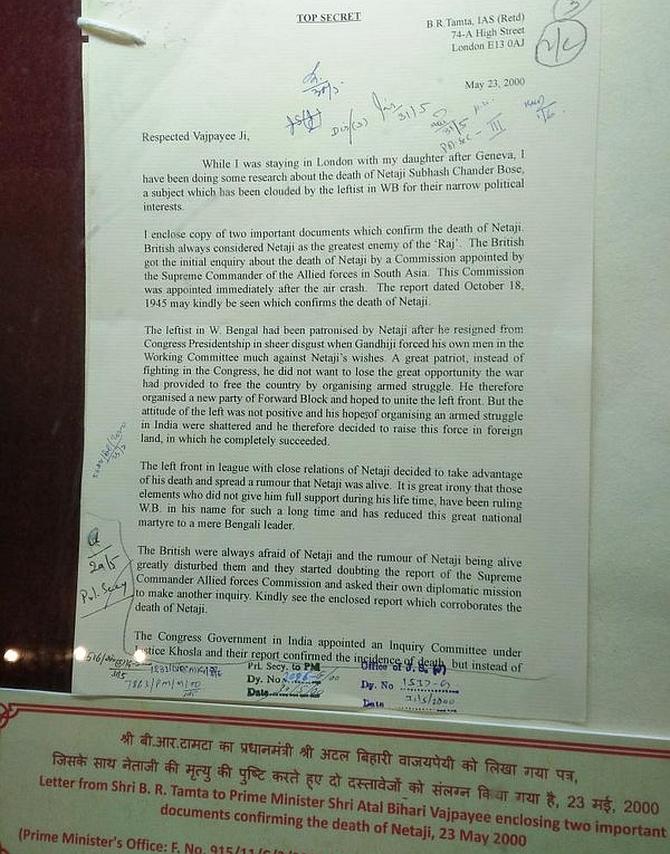 2. Note dated March 14, 1954 by then Prime Minister Jawaharlal Nehru ordering the setting up of a trust fund of Rs 2 lakh for Netaji's wife Frau Schenkl and daughter in Vienna. The note says that the money for the trust would come from non-official sources and was being handled by the All India Congress Committee office.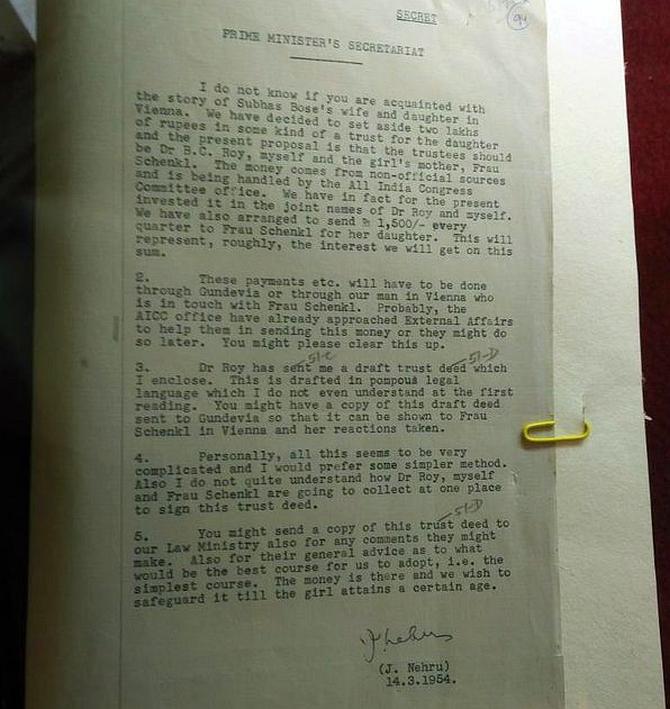 3. Noted prepared by the external affairs ministry's East Asia division dated December 1978, which reveals that the government had been sending Rs 20,000 to the Renkoji Temple authorities in Tokyo, Japan to enable them to continue looking after Netaji's ashes. It also says that the temple authorities had been urging the government of India to have the ashes brought back to India.
4. A note from the Prime Minister's Secretariat dated January 9, 1953 on the Indian National Army 'treasures'. The note quotes then Prime Minister Jawaharlal Nehru, who saw the 'treasure', as saying that articles included some gold pieces, charred remains of some 'rather cheap jewellery' -- all of which were broken. Nehru underlined that 'apart from everything else, it is some evidence of the aircraft accident and the subsequent fire.'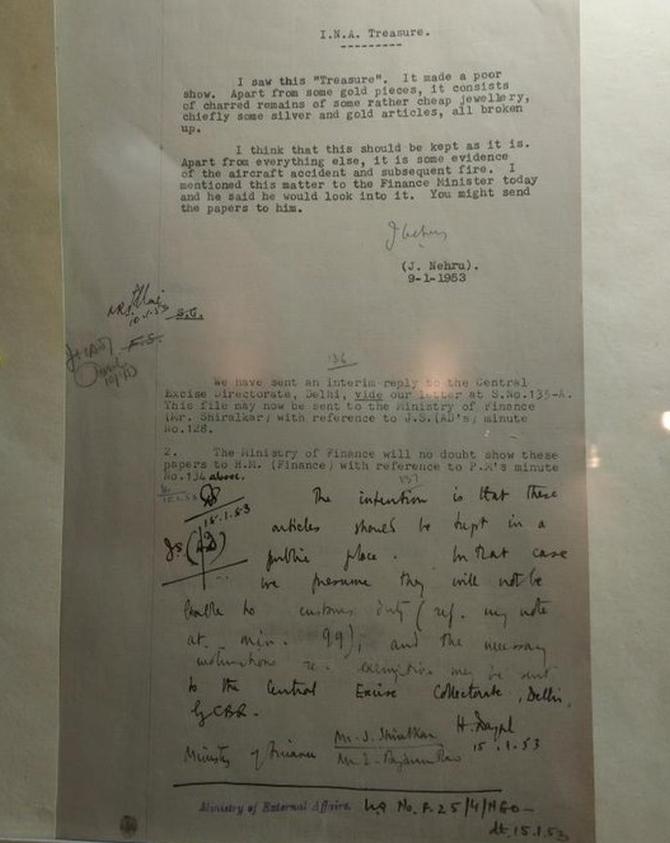 5. Letter dated February 21, 1992 by Netaji's daughter Professor Anita B Pfaff to Indian envoy in Germany, Kamal N Bakshi where she questions the government of India's delay in conferring the Bharat Ratna to her father. "Thinking of Netaji in this context so late prompts me, however, to ask whether his achievements were so minor that he had to stand in line for so long..." she wrote.