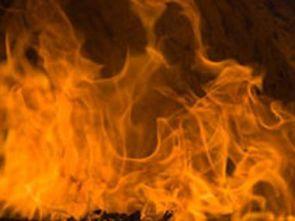 A fire broke out on Monday in a magazine store of the Defence Research and Development Organisation at Chandipur near Balasore in Odisha, triggering a string of explosions but the blaze was contained within three hours.
No one was injured in the incident, police said.

"The fire which broke out in the underground magazine store of the Proof and Experimental Establishment (PXE) in the early hours has been fully controlled by fire-fighters," said Director of PXE, R Appavuraj.
A thorough inquiry would be conducted to ascertain the cause of the incident and the circumstances that led to the fire, the Director said, adding that a team of experts from New Delhi would arrive there shortly for the purpose.
The fire triggered explosions as it erupted in the magazine store of the PXE where shells and ammunition of different capacities and sizes are stored for test, Officer In-Charge of Chandipur Police Station P K Acharya said.
Officials of PXE, which is located near the premier missile trial centre Integrated Test Range (ITR), said immediate steps were taken to contain the fire and prevent its spread.
"The fire-fighting system installed in the complex was immediately pressed into service. Fire tenders from different soruces were also engaged. The fire was restricted to the underground magazine store and no other facility inside the PXE complex was affected due to the incident," they said.


Acharya said it took nearly three hours for the fire tenders engaged from Balasore and other places to extinguish the blaze and the entire complex was sealed.

The extent of damaged caused by the fire would be assessed soon, they said.
PXE is a laboratory of the DRDO associated with research and development of technologies and products in the area of medium and large caliber weapons and their ammunition. It is organised under the Armaments Directorate of DRDO.

Shells and ammunition of various artillery systems, including the 155 mm Bofors field guns are brought to PXE for test. Pinaka rockets are also test-fired from PXE complex.