Parliament's PAC rejects BJP MP Kirit Somaiya's plea that the briefing be postponed, reports Amit Agnihotri.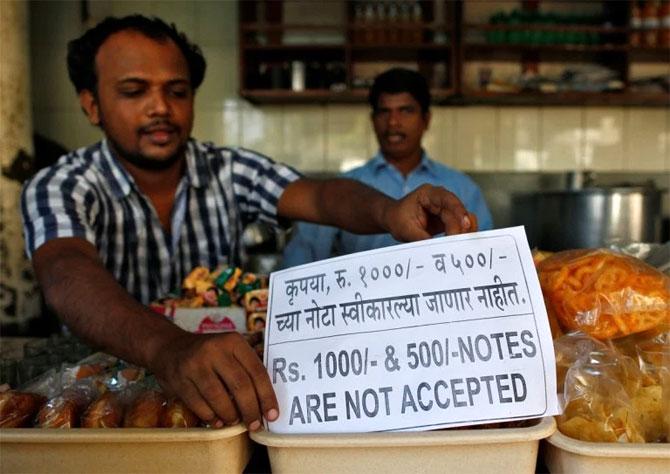 Bharatiya Janata Party MP Kirit Somaiya, a member of Parliament's Public Accounts Committee, wanted the finance secretary and economic affairs secretary's briefing before the panel on demonetisation on January 20 postponed.
These officials are busy with the Budget, Somaiya said, but the suggestion was tossed out by the committee.
According to sources, the BJP MP made the suggestion at the PAC meeting on Friday. However, other members said the briefing by the officials was earlier scheduled for January 6, but postponed on their request.
These members noted that the officials had been informed of the PAC decision in advance and it was for Chairman K V Thomas to decide and not for the committee members.
These members pointed out that the official concerned could have intimated any inconvenience to the chairman who would have taken a decision in the matter.
But no such request has come from the officials, the sources said, adding that the briefing will be held on January 20.
The Budget is set to be presented on February 1, and the date has been advanced by the Centre to enable it to roll out the goods and services tax from April 1.
The Opposition had petitioned the Election Commission not to allow the government to advance the Budget session of Parliament from January 31.
The government has refused to give into the Opposition's demand.
Another BJP MP Nishikant Dubey wanted Thomas to withdraw his statement that the prime minister could be called by the panel over the demonetisation issue.
Many MPs cited rules to argue that ministers and the PM cannot be called before the panel.
Thomas clarified that he had said it could be done if the panel decided on the issue unanimously and the same was approved by the Lok Sabha Speaker.
When Thomas cited a precedent saying in 1966, then heavy industries minister C Subramaniam had been called by the PAC, Dubey pointed out that it was done because a personal remark against Subramaniam had been made and it had become a privilege issue.
The PAC finally issued a statement saying rules prevented the PM and ministers from being called by the panel.
However, the chairman can meet the minister concerned informally after the panel has completed deliberations over the issue.