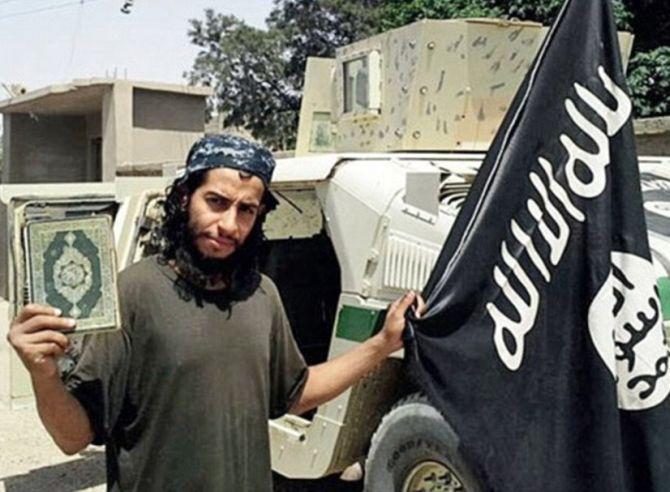 French authorities said on Thursday that the mastermind of Friday's Paris attacks Abdelhamid Abaaoud was killed in the raid at St Denis on Wednesday that left two people dead, including a woman who 'blew herself up'.
The uncertainty surrounding the fate of Abaaoud since Wednesday's siege was put to rest after the French government confirmed that the dead included the suspected overseer of the Paris bloodshed.
Two bodies recovered from the apartment in Saint-Denis were confirmed to be of Abaaoud and the woman militant who blew herself up.
Earlier in the day, two senior European intelligence officials told the Washington Post that Abdelhamid Abaaoud was one of two people killed after more than 100 police and soldiers stormed the apartment during the seven-hour siege early on Wednesday.
However, Paris prosecutor Francois Molins did not confirm the death, saying that neither Abaaoud nor wanted fugitive Salah Abdeslam were among those detained. Police did not confirm Abaaoud's death either, saying only that he could be among the dead.
Later, the Paris prosecutor's office announced that Abaaoud was identified among the dead on the basis of his fingerprints and skin samples.
Molins told reporters that the operation was launched after authorities had received information that Abaaoud was in the apartment, triggering a ferocious seven-hour shootout in which over 5,000 rounds were fired
Abaaoud was suspected of helping organise and finance a terror cell in the eastern city of Verviers that was broken up in a January 15 police raid in which two of his suspected accomplices were killed. But Abaaoud eluded them.