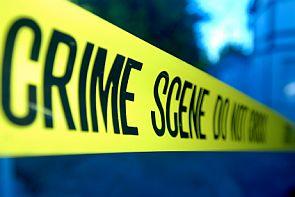 In a sight reminiscent of the jungle raj days of Lalu Prasad Yadav government, frightened engineers quit their jobs in a private firm in Bihar's Darbhanga district after their colleagues were shot dead for refusing to pay a rangdari tax (protection money). M I Khan/ Rediff.com report from Patna.
A dozen engineers fled from the base camp of a private road construction company in Bihar's Darbhanga districts and quit their jobs after two of their colleagues were shot dead by unidentified criminals as part of a protection money racket.
"There is such fear amongst the engineers that they quit their jobs following killing of two fellow engineers who refused to pay protection money (rangdari) to a notorious gang," chief project manager B K Jha of BSCC&C joint venture Ltd said.
"It isn't just the engineers who fled. Even frightened manual labourers fled the base camp after the murders," he said.
"In last few days, 250 of 400 workers of the company fled and quit their jobs due to fear of the killing of two engineers," Jha added.
Though district administration has deployed additional security forces near the base camp of the company and promised to provide adequate security to the engineers and workers of the company.
Jha on Wednesday revealed that a huge protection tax (rangdari) of Rs 75 crore was demanded. "It was a highest ever extortion demanded by criminals from a company," he said.
Jha said that the notorious gangster Santosh Jha's shooter Mukesh Pathak has been demanding levy since August from the company.
"Pathak, who claimed to be Jha's man, demanded 10 percent of Rs 750 crore road construction project of the company," he said.
He said Pathak has called several times from December 16 to 20 for extortion.
"I myself also received two such calls from Mukesh Pathak and base camp project manager Shiv Bachan Singh Yadav also received a similar call," he said.
Jha said that Pathak has threatened other officials of the company also in last few months to pressurise them for money.
He, however, said that company has faith in Chief Minister Nitish Kumar and his assurance to maintain law and order in the state.
Two engineers of the company were shot dead by two unidentified motorcycle-borne criminals for not giving in to extortion threats.
During investigation into the incident, police strongly suspect the involvement of Santosh Jha's gang. Santosh Jha is currently lodged in central Gaya jail.
After the two murders, the officer in charge of Baheri police station was suspended on Sunday.
A special investigation team has been formed led by special task force superintendent of police Shivdeep Lande.
A close relative of Santosh Jha was arrested from in connection with the incident on Tuesday.
Earlier, police detained six suspected people but later released them.
Two engineers of a private construction company -- Brajesh Kumar and Mukesh Kumar were shot dead on Saturday by two motorcycle borne unidentified criminals at Shivram Chowk in Darbhanga for refusing to pay a rangdari tax, cops said.
It was the first such incident after the Nitish Kumar-led government was formed last month.