Security forces were conducting search operations in the area when a firefight broke out. Mukhtar Ahmad/ Rediff.com report from Srinagar.
Two militants were killed in a fierce gunfight in south Kashmir Pulwama district in Jammu and Kashmir on Wednesday.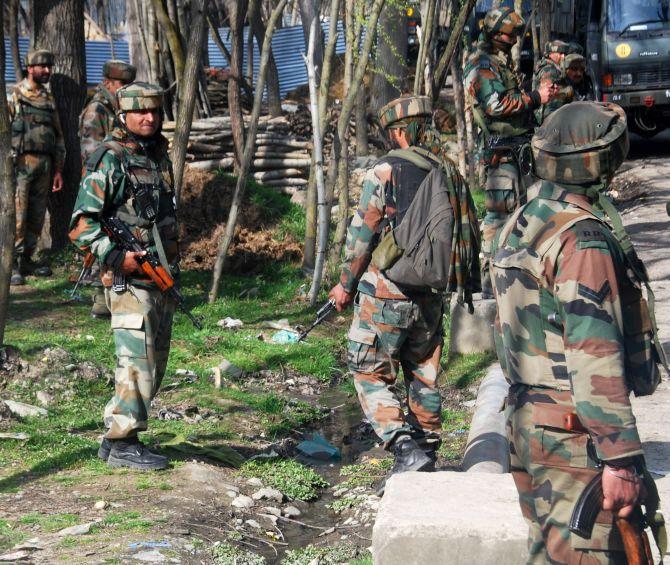 Image: Army officials conduced searches in the aftermath of the encounter. Photograph: Umar Ganie
The gunfight broke out in a plant nursery on Wednesday afternoon after troops of counter insurgency Rashtriya Rifles and special operations group of the state police surrounded it for searches on a specific input about presence of a group of heavily armed militants inside the nursery spread over a vast area.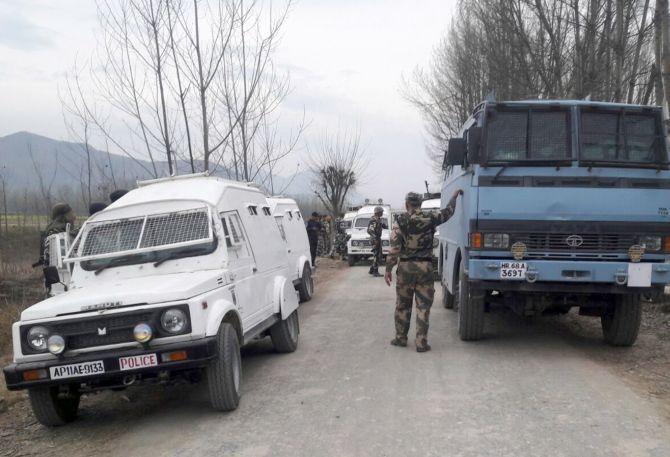 Image: The Pulwama region was locked. Photograph: Umar Ganie
"Militants opened heavy fire from automatic weapons at the troops busy in searches triggering an encounter," said a senior police officer.
He said bodies of two foreign militants were recovered from inside the nursery.
Protests by the local villagers erupted as the gunfight was on. The protestors mostly youth indulged in stone pelting at the security forces.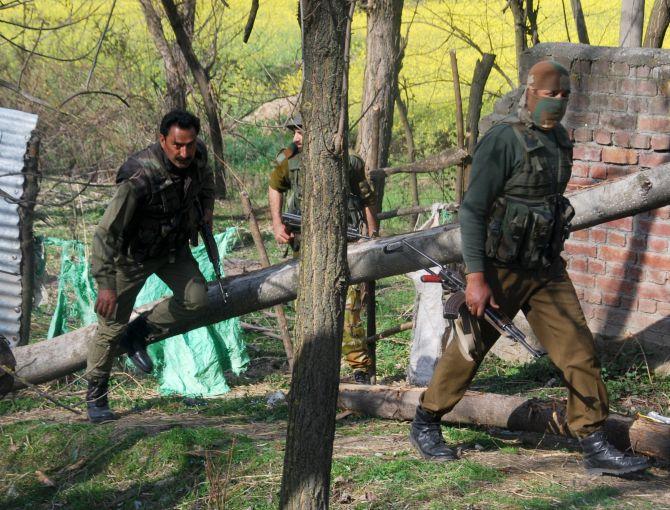 Image: Two militants were killed in the encounter. Photograph: Umar Ganie
Earlier a group of militants managed to escape after a brief exchange of fire with security forces in Wanihama Bala near Hazratbal on the outskirts of capital city.
Security forces recovered an AK-47 rifle from the encounter site.