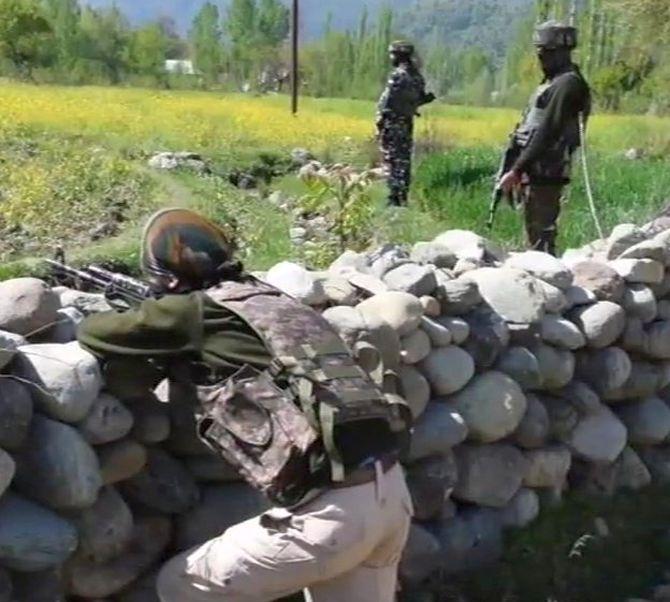 Four Jaish-e-Mohammad terrorists were gunned down while two security forces' personnel also lost their life in a fierce encounter that broke out in the forest area in the Pulwama district in Jammu and Kashmir, an official said.
Based on intelligence developed by police on the presence of terrorists, security forces launched an operation in the Laam forest of Tral area, the police official said.
A gun battle broke out when the terrorists opened fire at the security forces, he said.
In the initial exchange of fire, one soldier and a policeman sustained injuries.
They were evacuated to hospitals here but succumbed to injuries, the official said.
The slain security force personnel were identified as Sepoy Ajay Kumar and Constable Lateef Gujri.
Four JeM terrorists were also killed, the official said adding weapons and other warlike stores were recovered from the scene of the incident.
The identity of the gunned-down terrorists was being ascertained, the official said adding at least two of them were believed to be foreigners.
Photograph: ANI