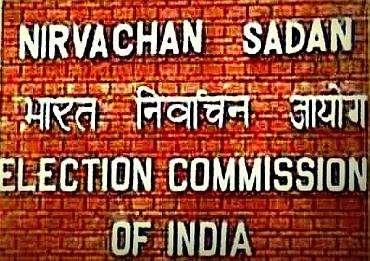 The Election Commission has issued notices to 21 Aam Aadmi Party MLAs.
The MLAs were appointed as Parliamentary Secretaries by the Delhi government last year.
They have asked to explain the validity of their appointments via affidavits and relevant documents before April 19 by the EC.
The notices were issued after a petition was filed on June 19, 2016 saying that the posts had come under the category of profit and the appointments are hence a violation of norms and illegal.
Alka Lamba, Jarnail Singh and Adarsh Shastri are among the 21 MLAs all of whom were appointed by Kejriwal. The MLAs have to file a written statement or else 'the commission will then proceed to take further action'.
"There is nothing illegal or improper about the appointments. This notice is based on a complaint and replies will be filed with full details within the timeframe," said Deepak Bijwai, AAP spokesperon.
Delh Pradesh Congress Committee President Ajay Maken has demanded that Arvind Kejriwal should take responsibility for the illegal appointments and must resign as the Delhi CM over the issue.
DPCC said that it brough the issue several times as "violation of not just set norms but also precedent".