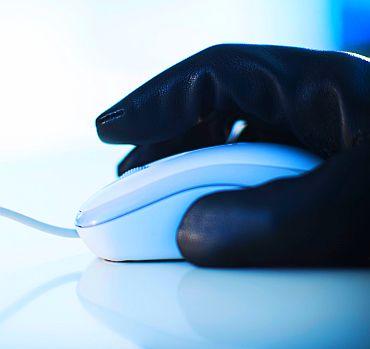 In August 2013, Indian agencies initiated a probe into the several incidents of snooping that were reportedly conducted by the National Security Agency -- United States intelligence branch -- on Indian e-mail IDs, including that of its own officials.
Three months on, investigations reveal that 80 per cent of the politicians in power and various government departments continue to use e-mail services such as Gmail, Yahoo and Hotmail which are hosted on US-based servers.

Leading this pack of private e-mail users is our very own Information Technology Minister Kapil Sibal, who ironically heads the committee which is drafting the new official e-mail policy.

It is also found that officials in the information and broadcasting department, health and external affairs ministry have been using these private e-mail services. Their justification -- these mailing sites are easy to use and configure on tablets and mobile phones.

Further, these officials assert that the new e-mail services that have been set up India are not up to the mark and that they would stand to lose important data if they were to start moving there now.

However, investigators say that such statements are never productive in such a probe.

An officer, who was part of the probe, told rediff.com that this is nothing but playing into the hands of the NSA, which will continue to snoop no matter what.

'What is worse is that despite our various requests none of these companies have been forthcoming with the information. In our cyber crime police stations there are over 15,000 requests that have been pending since the past 10 years. There is never a response,' a Bangalore cyber crime branch official said.

Investigators say that small compromises are required, as every service at the start does have problems.

'It is a small risk to take and move into India-based servers, as in the long run we can make our services completely snoop-proof. Moreover India is investing up to $11 million in this project in order to provide 5 million mails to various government employees and ministers,' a investigator said.
The snooping on Indian e-mail IDs has been on the rise. An analysis of the e-mails that were snooped into, India found that hardly a million of them out of 1 billion-odd incidents of snooping were actually terror related while the rest were aimed at tracing diplomatic secrets.
According to a Washington Post reports, the NSA had in one day collected 4.45 lakh e-mails addressed from Yahoo, 82,857 from Facebook, 33,697 from Gmail and 105,068 from Hotmail.

An IT expert told rediff.com, 'We are in a defensive mode and from here on all we can do it prevent such acts by the NSA in future. The idea is to secure our servers and ensure that we have complete control over it. Data has revealed that 6.3 billion pieces of information from Internet networks have been snooped into. The PRISM and Boundless Informant Programme of the NSA also collected 6.2 billion pieces of information from the telephone networking systems across the world of which 20 million were from India alone.'

India's e-mail policy is taking its time to roll out. There have been some teething problems which are yet to be addressed, which includes a cabinet nod.

The ministry has decided to make 5 million users a part of this new mail service which will be under the National Informatics Centre. There are plans of conducting workshops for government employees in this regard. The programme could get rolling by mid-December.