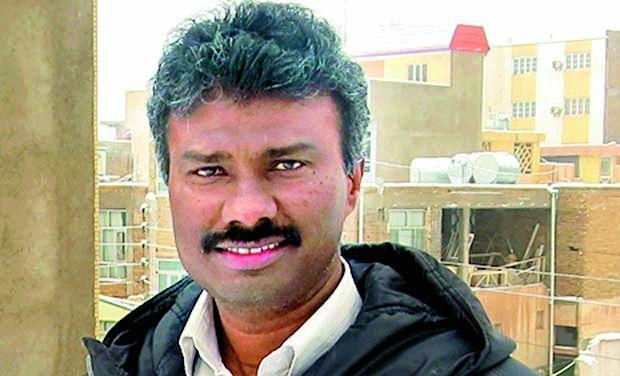 Statements such as those made by Rashtriya Swayamsevak Sangh chief Mohan Bhagwat questioning the intent behind Mother Teresa's service are politically motivated, according to Father Alexis Prem Kumar, who was just released after eight months of Taliban captivity in Afghanistan.
Kumar, in an interview to PTI, said he did not have any mindset of conversion while working with refugees in Afghanistan and even this identity was not of a Christian priest as people knew him as 'Mr Prem Kumar'.
"For me religion is not the thing. For me goal of religion is service. To bring humanity joy, peace, justice and equality. All the religions must work towards that. That must be the goal. Actually all this fight is politically motivated... That is way I think India must grow out of it," he said on the statements of Bhagwat on Mother Teresa.
Recounting his experience of captivity, Kumar said that he was not tortured even once by the militants during the eight months and they took good care of him by providing him good food and basic facilities.
"The only torture was that they had kept me tied 24 hours. I could not move around," he recounted. He said he was grateful to the efforts undertaken by Prime Minister Narendra Modi for his release.
Kumar, 47, who was serving for three years as country director of Jesuit Refugee Service, a voluntary group working for the refugees, in Afghanistan was abducted by a group of
Taliban militants on June 2, 2014 from Sohadat village, 25 km from Herat where he had gone to inspect a school supported by his organisation.
"The talks of militants planning to kidnap a foreigner were very common. But it was only after attack on Indian consulate in Herat in May that Indian diplomats had warned me to be careful in my activities. This was the first serious warning that was issued to me," Kumar said.
Kumar said the regional director of his organisation held hectic negotiations with the Taliban in Qatar during the period even as government of India continued with its efforts.
Describing his kidnapping, he said no one in Sohadat had any idea that he would be visiting the area as he had planned to visit Bamyan to oversee work done by his organisation but the flight was cancelled.
"It was a routine early morning visit to Sohadat after 15 days to the area. I had also gone to nearby district from where I returned at about 12.30 in afternoon. When I came back, I saw four people in an SUV full of weapons approaching us. They just asked who was the foreigner and fired upon a building," he said
Kumar said in order to save his people from militants he came forward and identified himself.
"They put me in the vehicle, tied my hands and blindfolded me. They kept driving for nearly eight hours after which we rested the night in a cave," he said. According to Kumar, "Language was a major problem.
During entire period of eight months, I did not see a single child, woman or an elderly person. I could only guess from HelmandRiver and desert that I was kept some where around Baluchistan and Afghanistan border but I could be completely wrong."
He said he did not speak to his family or any Indian official during the entire eight-month period but he knew that his captives were in touch with the family members through his cell phone which was taken by them.
He said the group that kidnapped him had handed him to another group of armed men who kept him in captivity during entire period and kept shifting bases. "When the first group handed me over to the second group, I was told that they had sold me for 20 million dollars, a figure which I did not believe," he said.
"Sometimes I was shifted within eight days while at some other places I was kept for nearly 81 days," he said. On January 15, Kumar said they informed him that he would be released soon but it took nearly one month that he was actually released.
"They left me at a place where firing was going on. One of the militants gave me his cell phone and from other side for the first time I could hear English. It was then I realised that I am safe. They asked me to run towards a highway, where officials were present," he said.