In a major embarassment for the government, the ministry of electronics and information technology and the National Informatics Centre said they do not have any information about the 'creation' of the Aarogya Setu application promoted by the government to contain the spread of COVID-19.
The Aarogya Setu app is mandatory for every citizen who wants to visit a mall or airport or any other place.
On April 29, 2020, the Centre even directed its 48.34 lakh employees to download the Aarogya Setu app 'immediately' and report to office only when it shows 'safe' status for commuting.
The application was developed by the government to help people to assess themselves on the risk of them contracting the coronavirus infection.
Dominic Xavier wonders why two government departments say they have no idea about who created the Aarogya Sethu app (MEIT and NIC could check related link 1 and 2 on the left to refresh their memories). More important, who possesses all the data the app generates?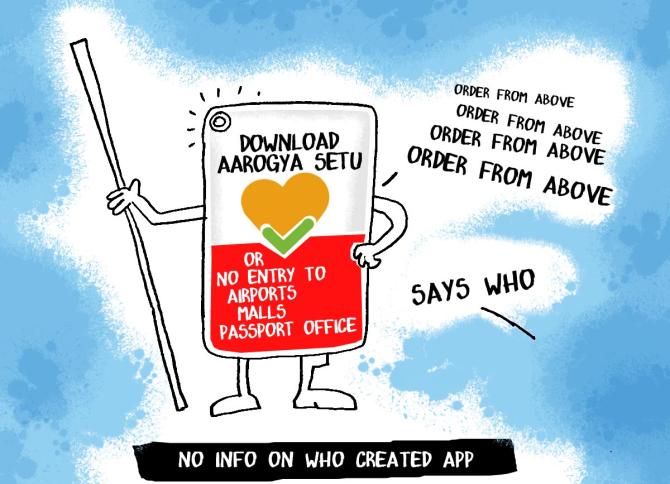 Feature Presentation: Aslam Hunani/Rediff.com