More then 60 million people around the world have been infected with the novel coronavirus.
With more then 9 million cases, India has the second largest number of infections.
The race for a COVID-19 vaccine has acclerated with major pharmaceutical companies claiming their vaccines to be more then 90 per cent efficient.
In a statement, Bharat Biotech, the Hyderabad-based company, said its vaccine Covaxin will be at least 60 per cent effective according to trial data.
In a meeting with chief ministers on November 24, Prime Minister Narendra Damordardas Modi asserted that any vaccine against coronavirus that is administered to Indian citizens will meet all necessary scientific criteria.
Modi stressed that governments at all levels will have to work together to ensure that the vaccination drive is smooth, systematic and sustained.
Dominic Xavier wonders if the PM will opt for the Indian-made COVID-19 vaccine for the sake of Atmanirbhar Bharat.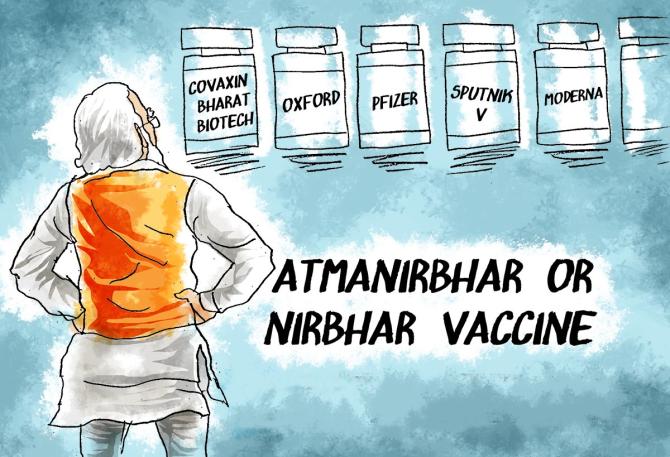 Feature Presentation: Aslam Hunani/Rediff.com