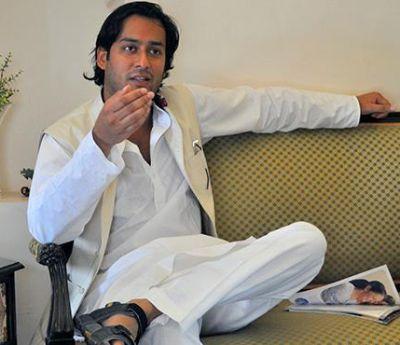 Jaivardhan Singh, the United States-educated son of Congress general secretary Digvijaya Singh, and Bhuwaneshwar Singh, son-in-law of late leader Arjun Singh, figure in the second list of 82 party candidates for the Madhya Pradesh assembly polls announced by the All India Congress Committee on Tuesday night.
Jaivardhan has been made the nominee from Raghogarh, the pocketborough of Digvijaya, who had been chief minister of the state for 10 long years till 2003.
Bhuwaneshwar Singh has got nomination from Singrauli.
The party had released its first list of 115 candidates on November 1. The state assembly has 230 seats.
Tuesday's list also includes Sachin Yadav, son of late PCC chief Subhash Yadav; Kamleshwari Patel, son of former minister Inderjit Patel; and Rekha Verma, wife of AICC Secretary Sajjan Singh Verma.
Sachin will contest from Kasarvad, the seat represented by his father till sometime back while Rekha is the nominee from Dewas which forms part of the Lok Sabha constituency of her husband.
Mahendra Singh Kalukheda, a former MP and a known supporter of the Scindias, will contest from Mungaoli.
Names of CLP leader Ajay Singh, son of late Arjun Singh, deputy CLP leader Bisahulal Singh, former Vice President of Madhya Pradesh Congress Satyadev Katare, former Samajwadi Party President Narayan Tripathi and ex PCC chief Radhakrishna Malviya's son Ramlal Malviya had figured in the first list.
Image: Digvijaya Singh's son Jaivardhan
Photograph Courtesy: Jaivardhan Singh's Facebook page