The office of former prime minister Manmohan Singh may have taken a special interest to try and keep afloat Vijay Mallya's ailing Kingfisher Airlines against the run of play, e-mails and letters claiming this and accessed by CNN-News18 indicate.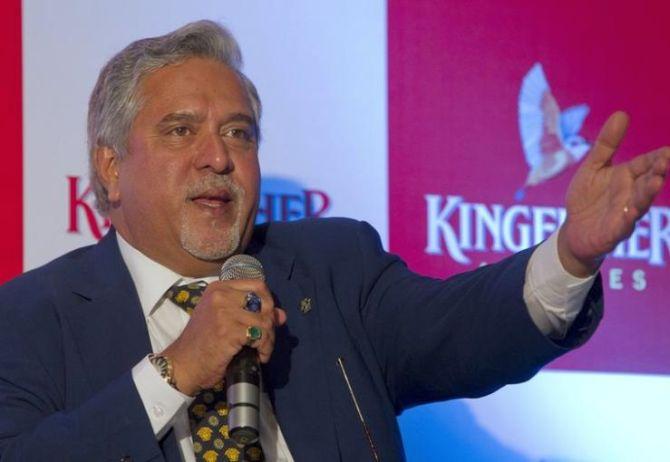 In a series of e-mails and letters making these claims, Mallya thanked the former PM for sparing the time to talk to him and also acknowledged that former principal secretary TKA Nair spoke to the ministries concerned -- apparently civil aviation and petroleum -- to help the ailing airline
"Thank you for sparing time to meet me on September 8th to explain the... difficulties being faced by Kingfisher Airlines. I had also informed your good self that we had approached our consortium of banks, led by State Bank of India to grant us additional financial support urgently. You had asked me to follow up with Mr TKA Nair, which I did and I am deeply appreciative of the fact that Mr Nair immediately spoke to the concerned people in the ministries involved… (sic)," Mallya's letter to Singh on October 4, 2011 said.
Another letter sent by Mallya to his top management showed the business tycoon was expecting an infusion of funds after his requests to the top government.
"I have instructed AKRN (chief financial officer Vijay Nedungadi) to arrange funds till we get releases that I have requested from the PM/FM (sic)," the letter said.
In a third letter, Mallya thanked Singh for the "positive statement of support" issued during a formal meet-the-press on board Air India One while returning from a trip to Maldives.
This was what Singh had said then: "Private sector airlines have to be managed efficiently if they do get into difficulties. We have to find ways and means to help them get out of their losses. But I have not applied my mind to Kingfisher problems. When I get back, I will talk to Mr Vayalar Ravi (then civil aviation minister) and we will explore ways and means in which the airlines can be helped."
The fourth Mallya letter, again to his CFO Nedungadi in March 2013, said that things improved for the company after his meeting with the then finance minister P Chidambaram. The firm got a no-objection certificate from banks that allowed moving shares within his companies, and Mallya was able to arrange a meeting with the top brass of State Bank of India, something which the top public sector bank had been avoiding.
The letter said: "There have been some positive developments following my meeting with FM and SGP… SBI Banglore have called USL (United Spirits Limited) and are now willing to issue NOC for the preferential allotment… SBI would have also got directions to meet with us. Please reach out to the (SBI) chairman's office and Shyamal's office by email and phone and request a meeting on Monday, March 25 (sic)."
All this happened after Kingfisher was clearly in serious financial trouble -- with its budget airline closing down in 2010 and a consortium of banks restructuring a Rs 2000 crore loan in 2011 -- raising a question on why the United Progressive Alliance-II government was so keen to help a sinking private player.
Kingfisher was grounded in December 2012, and Mallya, faced with a Central Bureau of Investigation probe, was to eventually leave the country in March 2016 with a debt of Rs 9000 crore and salaries of nearly 18 months allegedly not paid to his former staff.