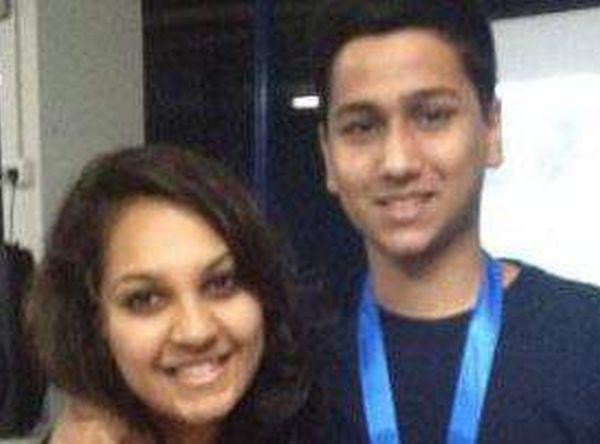 Amidst the horror and the sadness following the gruesome attack in Dhaka which left 20 people dead, mostly foreigners, a story of a hero has emerged who proved that friendship was more important, even more so than his life.
Faraaz Hossain, 20-year-old, was one such extraordinary human being as he chose to die at the hands of the terrorists rather than leave his friends alone.
The 20-year-old Bangladeshi student, who was at the Dhaka cafe when it was stormed by suspected Islamic State militants, had the option of fleeing to safety after the hostage-takers let him go but chose to stand by his friends, including Tarishi Jain, the Indian, and was subsequently killed.
Faraaz Ayaaz Hossain has garnered widespread praise on social media, with netizens hailing him as "hero".
Hossain, who was studying at Emory University in Atlanta, US, had come to Bangladesh on his summer holidays and visited the Holey Artisan Bakery with two foreign friends -- Abinta Kabir, a US citizen and also a student of Emory University, and Tarishi Jain, an Indian and a student of the University of California, Berkeley.
When the captors came to know about the women's citizenship they refused to release them. They, however, allowed Hossain to flee, according to a freed hostage.
Hossain refused to leave his friends and was subsequently killed.
Businessman Rezaul Karim, whose son, daughter-in-law and two grandchildren were taken hostage but later freed, told The Daily Star: "My daughter-in-law told me that she heard a Bangladeshi youth refused to leave the restaurant when militants offered to free him."
"They wouldn't let two of his friends go," he said.
Twenty people were killed in the 12-hour siege on the cafe in the diplomatic area in the Bangladeshi capital by suspected Islamic State militants on July 1.
Netizens came out in rich tributes for the youth for being the "hope" at a time the so-called Islamists carried out the country's worst hostage crisis during which those who could not read out verses from the Quran were reportedly tortured.
Image: Faraaz Hossain stands with Tarishi Jain, one of the other students from an American university who was killed by terrorists in Bangladesh. Photograph: Faraaz Hossain/Facebook