The Supreme Court on Friday allowed women of all ages in the Ayyappa temple at Sabarimala in Kerala.
While Justices R F Nariman and D Y Chandrachud concurred with Chief Justice of India Dipak Misra and Justice A M Khanwilkar on the ruling that banning the entry of women in the temple is gender discrimination and the practice violates the rights of Hindu women, Justice Indu Malhotra gave a dissenting verdict.
Here are highlights of her judgment.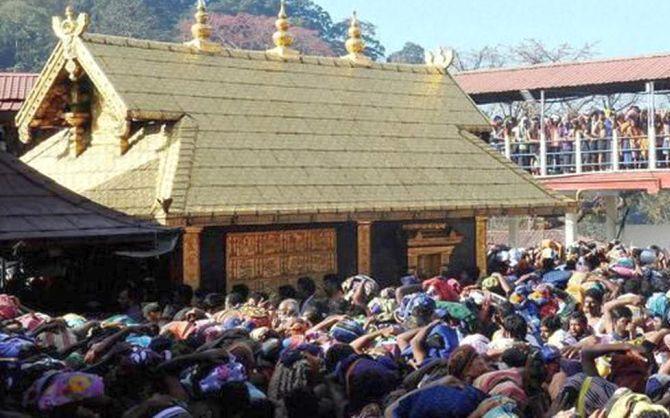 1.
Issues which have deep religious connotation should not be tinkered with to maintain secular atmosphere in the country
2.
It is not for courts to determine which religious practices are to be struck down except in issues of social evil like 'Sati'
3.
Right to equality conflicts with right to worship of devotees of Lord Ayyappa
4.
Issue in this case not limited to Sabarimala only. It'll have far reaching implications for other places of worships
5.
Notions of rationality cannot be brought into matters of religion
6.
Religious practices can't solely be tested on the basis of the right to equality. It's up to the worshippers, not the court to decide what's religion's essential practice
7.
India has diverse religious practices and constitutional morality would allow anyone to profess a religion they believe
8.
Equality doctrine cannot override fundamental right to worship under Article 25