The Indian-American astronaut will fly the first space capsules built by private companies, SpaceX and Boeing.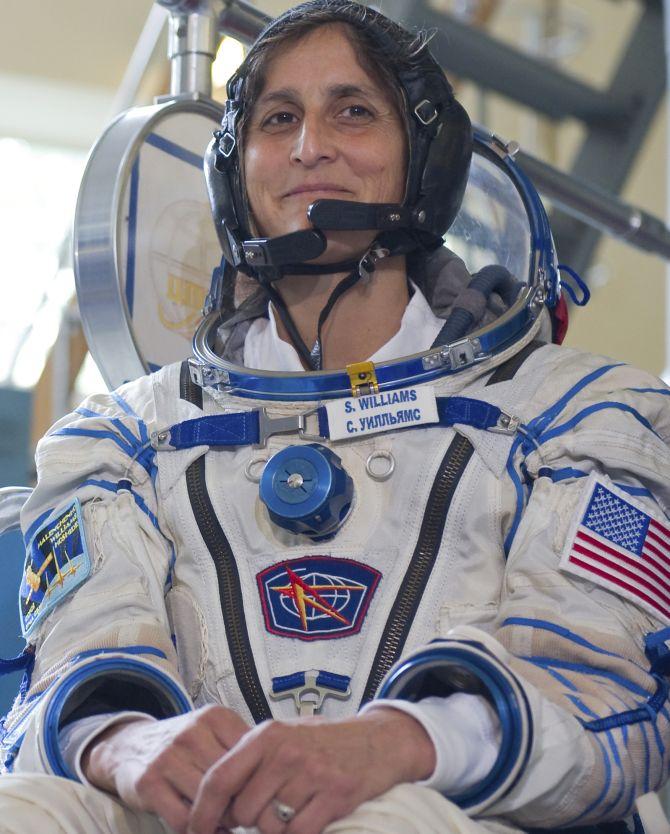 Image: Sunita Williams holds the record for the longest space walk by a lady astronaut. Photograph: Sergei Remezov/Reuters

Here's another one for the record books.

Indian-American astronaut Sunita 'Suni' Williams, who holds the world record for the longest space flight by a woman, has been chosen as one of the four astronauts who will fly spaceships built by private companies Boeing and SpaceX in the coming years.

Suni's previous space flights were aboard spaceships built by the National Aeronautics and Space Administration.

Commercial spaceflights carrying astronauts to the International Space Station are set to begin in 2017. Four astronauts -- Robert Behnken, Sunita Williams, Eric Boe and Douglas Hurley -- have been selected as the 'chosen ones.'

'These distinguished, veteran astronauts are blazing a new trail -- a trail that will one day land them in the history books and Americans on the surface of Mars,' NASA Administrator Charles Bolden said.


Suni Williams, a fact file
Born on September 19, 1965, in Euclid, Ohio, Sunita Pandya Krishna is the youngest of three children.
On December 9, 2006, Suni Williams traveled to space for the first time on board the space shuttle Discovery as part of the 14th expedition to the ISS.
On April 16, 2007, she ran the first marathon by a person in orbit. Suni finished the 2007 Boston Marathon in 4 hours, 24 minutes.
During her first space expedition, Suni took with her a copy of the Bhagavad Gita, a small figurine of Lord Ganesha and some samosas, a dish she loves.
Suni Williams was awarded the India Abroad Publisher's Special Award for Achievement 2006. (India Abroad, the oldest and best known Indian-American newsweekly, is owned by Rediff.com) Suni recorded her amazing acceptance speech from space, which you can see below.

Of the quartet, Suni is the most experienced astronaut. A captain and helicopter pilot in the US Navy, she holds the record for total cumulative spacewalk time by a lady astronaut, at 50 hours and 40 minutes.

When asked how it felt to be chosen, Williams, in a statement released by NASA, said, 'I remember when I launched from Kennedy the first time on a US space shuttle, and it was pretty amazing.'

'So I can only imagine what it's going to be like after this long period of time to get back on a spacecraft at Kennedy.'

Suni has spent a total of 322 days in space during her two long-duration missions, making her the second most experienced lady astronaut in history (Peggy Whitson spent 377 days in space during two flights).
Commercial space missions
Since the end of the Shuttle programme in 2011, NASA astronauts use Russia's Soyuz spacecraft and pay $70 million (Rs 443 crore/Rs 4.43 billion) per seat for a ride to the International Space Station.
In an attempt to end this reliance on Russia, NASA last year awarded SpaceX and Boeing, contracts for commercial space flights.

In 2003 Sunita Lyn Williams became the second woman of Indian origin to be selected for NASA's space missions.


Kalpana Chawla was, of course, the first. Her space odyssey had a tragic end on February 1, 2003, when the space shuttle Columbia exploded over Texas during re-entry.
Williams, whose parents Deepak N Pandya and Ursaline B Pandya live in Falmouth, Massachusetts, is married to Michael J Williams, a police officer.
DON'T MISS: Sunita William's out of this world message! Recorded exclusively for India Abroad
Meet the other astronauts
Robert Behnken, a US Air Force colonel, has flown on two space shuttle missions and performed six spacewalks. He has logged 708 hours in space.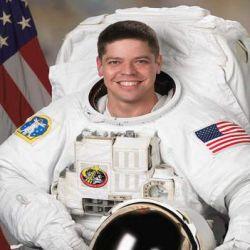 Eric A Boe, also a US Air Force colonel, was selected as a NASA astronaut in July 2000 and served as a pilot on two space shuttle missions.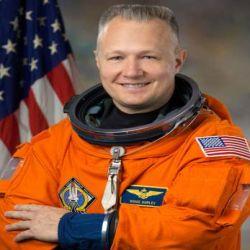 Douglas G Hurley, a retired US Marine Corps colonel, joined NASA in 2000. He has completed two spaceflights as pilot.
MORE ON SUNI WILLIAMS!