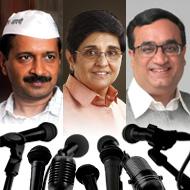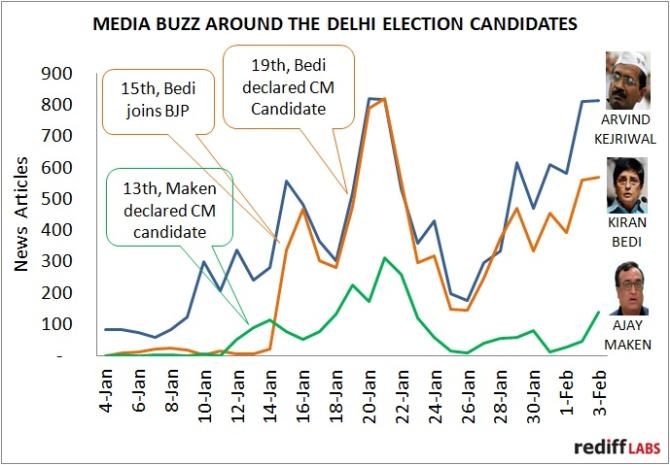 To measure the media buzz created by the candidates from leading parties contesting the 2015 Delhi elections the Rediff Labs team analysed news articles reported by over 30,000 media sources.

The graphic above shows the number of articles that mention the three main CM candidates for Delhi elections over the last one month.

Fore more data driven journalism, check out Rediff Labs.