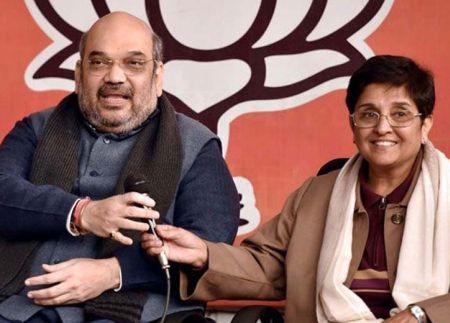 The Bharatiya Janata Party on Thursday announced that it will not come out with any manifesto for the Delhi assembly polls and instead will release a vision document for the city in a day or two, which will feature a roadmap for development and welfare of the people.
The decision was taken at a meeting chaired by BJP president Amit Shah during which various aspects relating to election campaign were discussed.
"We will not release a party's manifesto for the Delhi assembly election this time. Instead, we will come out with a vision document. The party has set a target to win the upcoming polls," senior party leader and Union Minister Ananth Kumar said after the meeting.
He said the party will field 120 MPs, including a number of Union ministers, to campaign for the Delhi polls in the next few days.
On being asked why BJP is fielding almost all ministers and MPs, the BJP leader said, "We want to win this election with two-thirds majority and it will be our historic victory. We will go to this election with full strength."
Kumar said more than 1.2 lakh booth in-charges and 'panna pramukhs' have been roped in to campaign and apprise people about BJP's plans for the city.
He said the party will put up around 1,000 posters in every constituency.