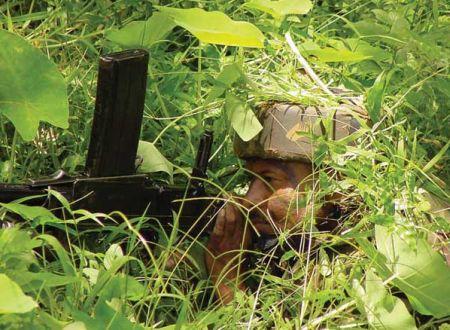 Stating that it will not tolerate rebel groups using its soil to attack neighbours, Myanmar has rebutted reports that the Indian army attacked militants inside its territory.
According to reports, Zaw Htay, director of Myanmar's presidential office, said that, as per the information sent by Myanmar army's local battalions, the military operation by the Indian Army was carried out on the Indian side of the border.
-- Myanmar 'hot pursuit' was planned before Manipur ambush
However, India continued to assert that the operation was carried out in Myanmar.
Terming Myanmar's stand as "diplomatic statement", New Delhi confirmed that the operation was "carried out successfully by Indian Army and two camps running in Myanmar were destroyed".
Prime Minister Narendra Modi had on Wednesday directed Minister of State in the Prime Minister's Office, Jitendra Singh, to travel to Manipur to take stock of the situation there.
The prime minister's directive came a day after the army engaged two separate groups of militants along the Indo-Myanmar border after an ambush in Manipur left 18 army personnel dead, with a further 11 injured.
-- Army strikes back, guns down 20 militants behind Manipur ambush
A statement from the defence ministry said that the operations were necessary in light of intelligence reports, which warned of militants planning attacks on Indian soil.
The statement further appreciated the cooperation shared between the armies of India and Myanmar, assuring that any security threat to the nation will be met with a 'firm response'.
However, certain media reports had stated that the operations had been carried inside Myanmar territory.