Nirbhay, India's first home-grown subsonic cruise missile, was on Friday successfully test-launched from the Interim Test Range in Chandipur, near Balasore in Orissa.
This is Nirbhay's second launch, the first being terminated mid-way on 12 March 2013 owing to a technical snag. Nirbhay, with an expected strike range of 800-1000 km, is the first missile being made completely in Bangalore.
Here are some facts of the missile: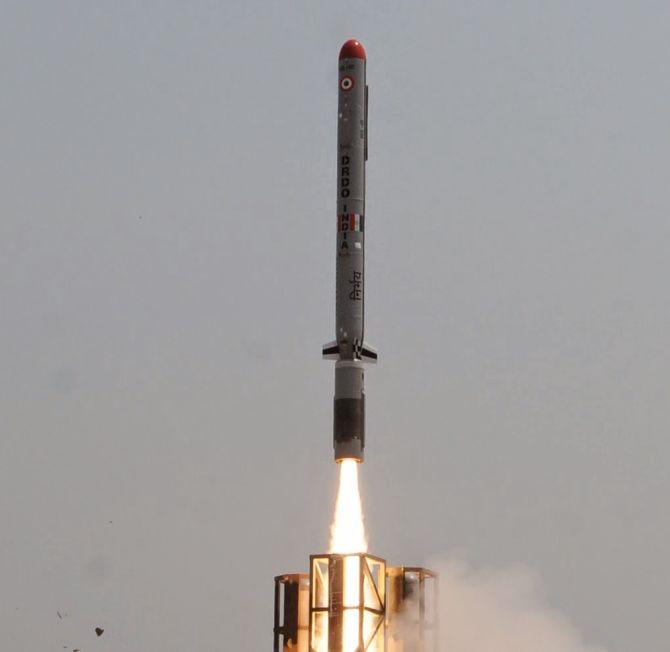 1) Nirbhay is a subsonic cruise missile – it starts off as a rocket and then turns into an aircraft.
2) Nirbhay is expected to have an expected strike range of 800-1000 km.
3) The missile was nurtured at the Defence Research and Development Organisation's premier laboratory Aeronautical Development Establishment in Bangalore's C V Raman Nagar.
4) The cost of one missile is Rs 10 crore.
5) It has good loitering capability, good control and guidance, high degree of accuracy in terms of impact and very good stealth features.
6) The Nirbhay missile is similar to the US Tomahawks, which can fly like an aircraft and capable of travelling up to 1,000 km.
7) It can fly at tree-top level making it difficult to detect on radar and as it approaches the target, the missile can determine the point of impact while hovering over the target.
8) It gives India the capacity to launch different kinds of payloads at different ranges from various platforms at a very low cost. It can be launched from a mobile launcher.