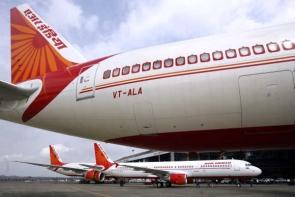 With Cyclone Phailin set to hit Odisha and Andhra Pradesh coasts on Saturday evening, rail, road and air traffic has been badly disrupted in the states.
The Railways have cancelled all trains between Howrah and Visakhapatnam as a precautionary measure and all flights to Bhubaneswar have been cancelled indefinitely. While it had announced to cancel some passenger trains on Friday, Railways decided to suspend movement of all trains on Saturday in view of the cyclone.
"All trains between Howrah and Visakhapatnam will remain suspended and are also likely to remain suspended tomorrow (on Sunday)," a senior East Coast Railway official said.
The trains, which have been cancelled, include Bhubaneswar-Visakhapatnam Intercity Express, Bhubaneswar-Tirupathy S/F Express, Bhubaneswar-Secunderabad Visakha Express, Guntur-Visakhapatnam-Guntur Simhadri Express, Howrah-Bhubaneswar Janshatabdi Express, Howrah-Puri Shatabdi Express and Bhubaneswar-New Delhi Rajdhani Express.
While, Yesvantpur-Bhubaneswar Prasanti Express and Secunderabad-Bhubaneswar Visakha Express have been short terminated at Vishakapatnam. The railway administration has also decided to divert the routes of several other trains running between Howrah and Chennai.
Two trains which have been diverted via Vizianagaram and Jharsuguda are Tiruchirapalli-Howrah and Chennai-Howrah Mail. The trains diverted via Chakradharpur and Bilaspur are Howrah-Chennai Falaknuma Express, Howrah-Yashvantpur Duronto Express, Haldia-Chennai S/F Express, Howrah-Hyderabad East Coast Express. Guwahati-Trivandrum Express has been diverted via Vizianagaram and Jharsuguda, they said.
South Eastern Railway spokesperson S Majumdar said all Puri-bound trains leaving from Kolkata, Howrah and Satragachi stations today were cancelled. The Special Satragachi-Puri and Special Sealdah-Puri trains on October 13 have been cancelled, he said. The Howrah-Bhuwaneswar, Howrah-Vas-Co-Da-Gama Amravati Express, Satragachi-Chennai Express, Kharagpur-Khurda passenger, all leaving on Saturday, were also cancelled. Besides, 12 other trains in different directions were also cancelled. All Howrah-bound mail/express trains leaving Puri on Saturday have been cancelled by the East Coast Railway.
The trains to be diverted include Howrah-Secundrabad Falaknuma Express, Howrah-Hyderabad East Coast Express, Howrah-Yesvantpur Duronto Express, Howrah-Chennai Coromondal Express leaving Howrah, Howrah-Yesvantpur Express, Howrah Chennai Mail leaving Howrah and Howrah-Sambalpur Express leaving Howrah. Haldia-Chennai Express, Tiruchchirapalli-Howrah Express, Chennai-Howrah Mail arriving Howrah will be diverted on Sunday, he said.
Yesvantpur-Howrah Express, which left Yesvantpur on October 11, Chennai-Howrah Coromondal Express scheduled to leave Chennai on Saturday, Hyderabad-Howrah East Coast Express leaving Hyderabad and Secundrabad-Howrah Falaknuma Express leaving Secundrabad were being diverted, he said.
The panic triggered by impending onslaught of the has also crippled all vehicular movement on National Highway 5 which connects Bhubaneswar to Gopalpur, the projected landfall site. Multi-wheel trucks and other four-wheel vehicles could be seen lined up along the highway as all movement towards the cyclone area has been restricted by the state administration.
'Dhabas', small hotels and other business spots along this vital road have been shut fearing nature's fury. The NH-5 connects Chennai with Kolkata.
"We are camping here since Friday as the weather has gone bad. We want to cross over the Gopalpur, Chhattarpur area as soon as the cyclone effect is gone," T Ravi, a truck driver from Tamil Nadu told PTI. Ravi and few other trucks were moving with goods from Vizag to Kolkata when they decided to halt near Rambha village.
In the state capital, the air is abuzz with talk of the cyclone and hence business establishments are reluctant to open.
"Normal business has been hit as everyone is skeptical as to what would happen...will there be any damage. Cancellation of trains and buses towards coastal areas of the state have surely hit the movement of commuters," Suvendu Mohanty, who runs a travel agency in Bhubaneshwar, said.
"All eyes are glued to TV sets to know the latest developments related to Phailin. Such a situation of tension and panic arising out of a natural fury has come to Odisha after a very long time," Basanta Dash, a local government official, said.
The city has been receiving light to heavy rainfall since the last few days. The district administration has also stopped movement of villagers in this area towards Gopalpur. Cyclonic storm Phailin is currently positioned just 90 km off the coast of Gopalpur in Odisha, which is likely to be epicentre of the storm.