A gunfight broke out between security forces and terrorists after their attempt to strike a Central Reserve Police Force camp in Srinagar was foiled, killing a paramilitary jawan, officials said on Monday.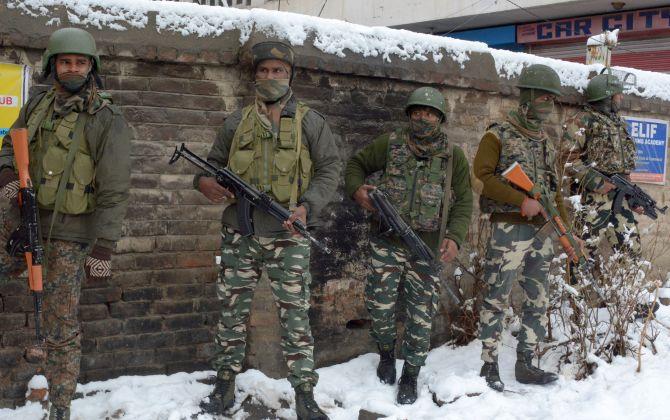 The terrorists holed up inside an abandoned house in Karan Nagar, in the heart of Srinagar city, after their early morning bid to storm into the camp was foiled, triggering the gunfight.
The jawan, belonging to 49 Battalion of the Central Reserve Police Force, suffered injuries in the gunfight and died hours later, they said.
While intermittent exchange of fire continued, there were also clashes between security forces and stone-pelting youths near the site, they said.
Meanwhile, Lashkar-e-Tayiba has claimed the responsibility for the Sunjuwan Camp and Karan Nagar terror attacks in Jammu and Kashmir.
It was earlier reported that the terrorists belonged to the Jaish-e-Mohmmad network.
The heavily-armed terrorists tried to strike the CRPF camp, located very close to SMHS Hospital from where Lashkar-e-Tayiba terrorist Naveed Jutt alias Abu Hanzala was freed from police custody by terrorists on February 6.
"The sentry at the camp noticed two suspicious persons at around 4.30 am, carrying backpacks and weapons. He challenged them and opened fire," a spokesman of the CRPF said.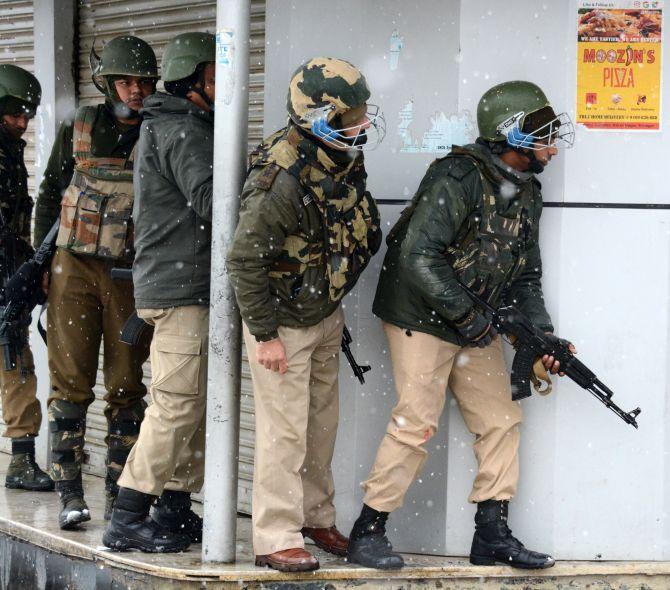 The terrorists fled from the spot and took shelter in the abandoned house in residential area, the officials said.
The incident comes two days after terrorists attacked an army camp in Sunjuwan area of Jammu, killing six people including five soldiers.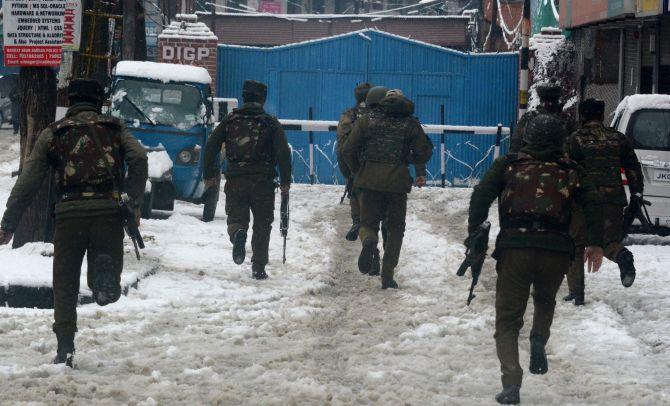 Photographs: Umar Ganie for Rediff.com