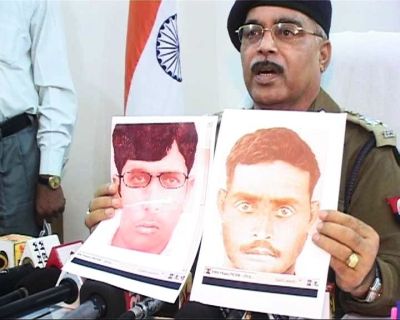 The Uttar Pradesh police has released sketches of three suspects believed to behind the blasts in courts in Lucknow and in Faizabad.
While two sketches were prepared on the basis of statements of eyewitnesses, including lawyers and cycle stand employees in Faizabad, another was released after questioning people in Lucknow, the police said.
Deputy Inspector General P P Srivastav released the sketch of a 25-year-old youth wearing spectacles, who allegedly picked up the bicycle from the cycle stand at the railway station and loaded it with explosives before planting it in the court premises.
The sketch of the suspect who purchased the bicycle from a shop on Thursday and kept it at the railway station stand was released yesterday alongwith the sketches of two other suspects behind the blasts in the civil courts.