The Allahabad high court, rejecting the anticipatory bail application of one Devendra Kumar Hangal, has observed corruption is a menace which is eating the vitals of the economy of the country.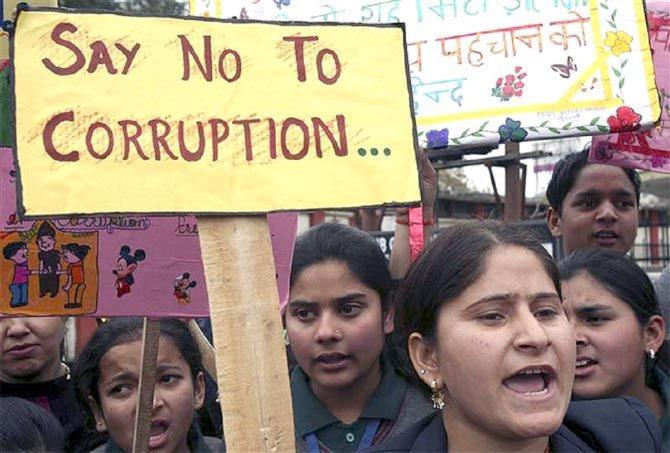 The applicant allegedly indulged in a conspiracy with the officers of the Noida Development Authority funnelled several crores of rupees from the public fund released for the construction of a cricket stadium with a pavilion building at Integrated sports complex at Noida.
It is alleged that Hangal through his private limited company conspired with Yadav Singh, who was the engineer-in-chief of NOIDA authority, Greater Noida Industrial Development Authority, and Yamuna Expressway Industrial Development Authority, for the scam.
Passing the order, Justice Dinesh Kumar Singh observed, "The court has to take into consideration while considering the anticipatory/regular bail application, the nature of offence and the court should refuse the bail if the offence is serious and is of huge magnitude, particularly, in economic offences.
"Corruption is a menace which is eating the vitals of the economy of this country."
An FIR was lodged against Hangal under various sections of the IPC and of Prevention of Corruption Act, 1988 on January 13, 2012 at Sector 39 Police Station of Noida in Uttar Pradesh.
The investigation of the case was transferred to CBI on July 16, 2015 through an order passed by the high court.
The CBI had investigated the matter and filed a supplementary charge sheet.
The court after perusing the investigation report and having heard the arguments of rival sides, found Hangal to be involved in the conspiracy to swindle public funds.
"The allegations and the investigation report suggested a deep-rooted conspiracy to defraud the public fund by the present accused-applicant and other co-accused in execution of the work of cricket stadium the by M/s Anand Buildtech Private Limited, the director of which is the present applicant and also a lead partner of it," it observed.
The court in its order on January 25 also said, "From the reading of the charge sheet, it would be evident that since the accused-applicant had constructed two houses for the accused Yadav Singh and Smt Vidya Devi, sister-in-law of Yadav Singh, the tender committee was under an obligation to see that the firm of the accused-applicant may get qualified and the tender to be given to it at exorbitant rates without there being any competition."