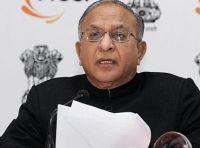 A bill to establish a statutory independent regulator for biotech sector covering research, transport, import, manufacture and use of organisms and products of modern biotechnology was introduced in the Lok Sabha on Monday.
The bill, which has been on the drafting board for years and had run into stiff opposition from green activists, was introduced by Minister for Science and Technology S Jaipal Reddy, who rejected objections raised by Communist Party of India-Marxist member Basudeb Acharia.
As Reddy sought the leave of the Lok Sabha to introduce the Biotechnology Regulatory Authority of India Bill, Acharia objected to it contending that Department of Biotechnology, the promoter of the science, cannot be its regulator.
"Recently, the Standing Committee on Agriculture in its report on Genetically Modified Foods and Crops, recommended that there should be a non-incumbency Regulatory Authority," said Acharia, who is the chairman of the Standing Committee.
Reddy termed Acharia's objections as untenable and said that the bill was being done within the legislative competence of Parliament.
The proposed regulator would be a nodal agency of the government to ensure comprehensive safety assessment of organisms and products of modern biotechnology.
The commercialisation of biotechnology products in agriculture and healthcare would be subject to all other laws for the time being in force, the bill stated.
The biotech regulator would regulate trials preceding the clinical trials in the health sector and the present mechanism for regulating clinical trials would continue, it said.
Meanwhile, nongovernmental environmental organisation Greenpeace India has condemned the bill and has urged members of Parliament to reject it.
"This goes onto to show that the United Progressive Alliance government has not only ignored the voices of the public but also the credible and exhaustive report by the Parliamentary Standing Committee on Agriculture which had tabled its report 'Cultivation of Genetically Modified Food Crops -- Prospects and Effects' in the monsoon session last year. The PSC had clearly recommended that BRAI Bill is not the way forward for regulating GM crops in the country," Neha Saigal, campaigner, sustainable agriculture, Greenpeace India, said in a statement on Monday.
"The bill though listed has been facing opposition by all sectors of society and MPs for the last 10 sessions of the Parliament. The BRAI Bil has been in a controversy due to its proposal of an easy single window approval mechanism for GM crops in India. It is also pointed out that BRAI which is to be located within the Union ministry of science and technology, a promoter of GM crops, is riddled with conflicts of interests as no promoter can be a good regulator," the Greenpeace statement added.
"The bill also lacks scientific biosafety assessments at a time when there is increasing scientific evidence that points to the adverse impacts of GM crops on human health, biodiversity and our farming," it added.
Image: The BRAI Bill was introduced by Union Minister S Jaipal Reddy in Lok Sabha on Monday
With inputs from PTI