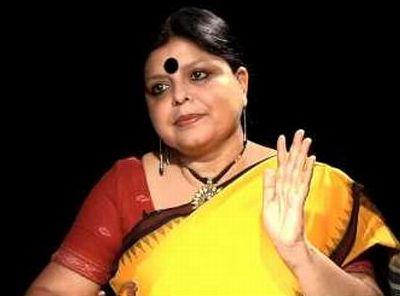 Former Union Minister Deepa Dasmunsi was on Friday made the Congress candidate from Bhabanipur seat in West Bengal to take on Trinamool Congress supremo Mamata Banerjee in the assembly elections.
Dasmunsi's name figures in the second list of 42 party candidates announced by the AICC, taking the total candidates declared by the party to 95. All India Congress Committee leaders have indicated that it would not contest more than 100 seats in the 294-member House thereby leaving the rest to the Left parties with which it has struck a strategic alliance.
Dasmunsi had lost the Lok Sabha polls narrowly from her husband Priya Ranjan Dasmunsi's pocket borough of Raiganj by a narrow margin of 1600 votes to Mohd Salim of Communist Party of India-Marxist. In that polls, Mamata Banerjee had fielded Satya Ranjan Das Munshi, Deepa's brother-in-law, against her as Trinamool Congress candidate.
Among the prominent candidates are senior leader Sankar Singh who is the party nominee from Ranaghat Uttar Paschim and Arunava Ghosh from Bidhannagar.
The Congress has renominated almost all its sitting members of Legislative Assembly. In the last Assembly elections, the Congress had contested 61 seats in alliance with Mamata Banerjee's Trinamool Congress which led to ouster of the CPI-M-led Left Front after over 34 years in power.
Chief Minister Mamata Banerjee has been sharply critical of the strategic alliance between the Congress and the Left.
The six-phase assembly elections in West Bengal will be held from April 4-May 5.