Slamming the Centre over the withdrawal of ₹2,000 currency notes from circulation, senior Congress leader Adhir Ranjan Chowdhury on Wednesday made controversial remarks against Prime Minister Narendra Modi.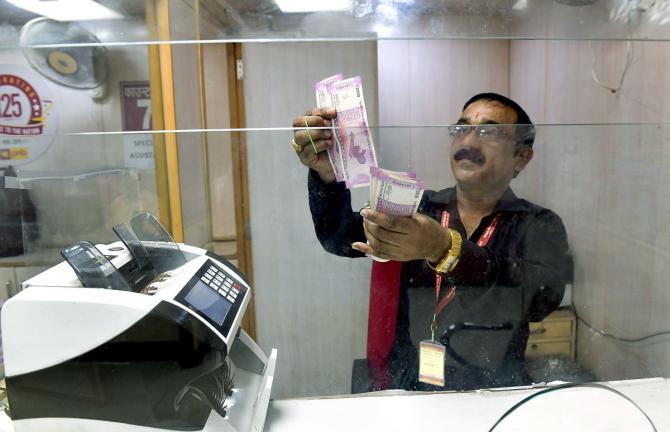 Addressing a press conference, the Lok Sabha MP said, "Again, all of a sudden, he (PM Modi) announced the scrapping of ₹2,000 notes. He is not Modi, he is 'Pagla Modi'. People are calling him 'Pagla Modi'. The country's economy is already dwindling and he has further taken this step to worsen the situation. Now, ₹2000 notes will not run in the market."
"The people are completely frustrated with this government. Now, people are raising their voice, they are saying that everyone (political parties) will have to come together under Congress' leadership to fight against them (BJP)," he added.
The Reserve Bank of India on Friday in a surprise move announced withdrawal of ₹2,000 currency notes from circulation but gave public time till September 30 to either deposit such notes in accounts or exchange them at banks.
Unlike the November 2016 shock of demonetisation, when old ₹500 and ₹1,000 notes were invalidated overnight, the ₹2,000 notes will continue to be a legal tender.
In a communication to chief general manager of all its local head offices, State Bank of India (SBI) informed that the facility of exchange of ₹2,000 notes by public up to a limit of ₹20,000 at a time will be allowed without obtaining any requisition slip.