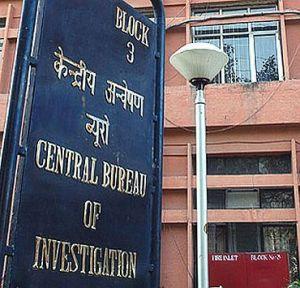 Terming the spate of deaths associated with the Vyapam scam as "extremely intriguing and deeply suspicious", Congress today demanded a Supreme Court monitored CBI investigation into the matter.
The party stepped up its attack on Madhya Pradesh Chief Minister Shivraj Singh Chouhan amid outrage over two more deaths -- that of a TV journalist covering the matter and a medical college dean said to be probing fake examinees -- since Satuday.
Congress chief spokesperson Randeep Singh Surjewala said Chouhan should stop "parroting" his stated position of an STF probe, instead show courage to recommend a CBI investigation.
Calling the Vyapam episode the "most sinister scam of India", Surjewala claimed that the mechanism of the SIT-STF combine has proved ineffective in probing the matter.
"Chauhan is parroting a standard line that the matter be investigated by STF. We see it as nothing but a ruse on part of the chief minister to quieten truth and divert attention from a fair investigation," he said.
Referring to the death of Dr Arun Sharma, Dean of NS Medical College of Jabalpur who was found dead in a Delhi hotel, the Congress spokesperson said "he had become the 45th victim of Vyapam Scam today."
"His (Sharma's) body was found in suspicious circumstances in a hotel in Delhi. May I also remind you that Sharma's predecessor Dr D K Sakale was also found dead in similar suspicious circumstances, when his body was found burnt to death," Surjewala told reporters.
Dr Sharma's death came within 48 hours of the "sudden and suspicious" death of TV journalist Akshay Singh. "The spate of deaths of 45 people related to Vyapam scam is indeed extremely intriguing and deeply suspicious. Vyapam has easily turned out to be most sinister scam in the history of India," he added.
Surjewala said in order to arrive at the truth related to all these deaths, there must be an investigation by CBI under the direct supervision of the Supreme Court.
He questioned the reluctance of the BJP government to SC-monitored CBI probe. Urging other parties to ensure that justice is done to the families of the deceased, he said there should be "no political oneupmanship" on the issue.
Surjewala also expressed concern over the security of "whistle-blowers of the scam". "Despite there being a high court order, MP government has not given security to whistle-blowers," he said.
Earlier in the day, Congress Vice President Rahul Gandhi attended the last rites of TV journalist Singh and met his family members. "Pained to meet the mother, father and sister of Akshay Singh. My prayers are with them in this time of terrible grief: Rahul Gandhi," said a tweet on his Twitter handle 'Office of RG'.