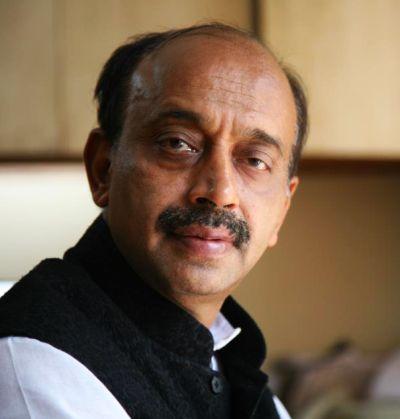 The Delhi Bharatiya Janata Party on Friday questioned the Centre's motive behind granting more time to the Aam Admi Party to form a government in Delhi and said it seems both the parties were not able to finalise a "deal".
Attacking the AAP on its decision to approach people on whether to form a government with the Congress' support, Delhi BJP President Vijay Goel termed it as "drama" and said though the issue was between the two parties, but the BJP was concerned there should not be any "unholy alliance" between them.
"The statement by Home Minister (Sushilkumar Shinde) that the Centre would give more time to AAP for formation of government in Delhi has led to suspicion whether both the parties are in for any kind of unholy alliance," Goel told media persons.
Shinde had on Thursday said the Centre would give a few more days to the AAP to explore the possibility of forming a government in Delhi where political uncertainty continues after the recent Assembly elections threw a hung verdict.
"I don't know what's going on between the Congress and the AAP, but when it takes too long to form a government, it raises so many questions.... We are not aware what is going on between the two parties.... It seems they were unable to reach a deal," Goel said.
He said that according to his understanding, the AAP wants to do three things. "They are preparing for next election, they are preparing to form a government and the AAP is also trying that they don't have to run the government".
After winning 28 seats in 70 member Delhi assembly elections, the AAP had announced it would neither take support from or lend to Congress or the BJP.