A complaint was filed against Union minister Radha Mohan Singh in a court in Bihar's Muzaffarpur on Monday for allegedly making insulting remarks against farmers.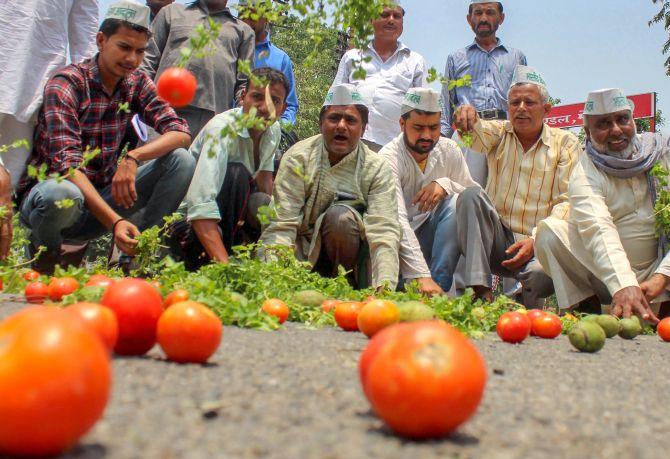 Tamanna Hashmi, a social activist, filed the complaint in the court of Chief Judicial Magistrate Hari Prasad, alleging that the minister had said that the farmers' protests were attempts to grab media attention, and sought a direction for issuing summons to Singh.
According to the complainant, the minister's statement is not only irresponsible but has also hurt the sentiments of the complainant, who is a farmer's son, and the farmers who are protesting for their rights.
He sought registration of a case under sections 297 (trespassing on burial places, etc) and 504 (intentional insult with intent to provoke breach of the peace) of the Indian Penal Code.
The court is likely to take up the matter on June 14.
Farmers across the country had launched a 10-day agitation from June 1 to press their demands, including loan waiver and higher Minimum Support Price for crops.
They dumped vegetables; milk and other farm produce on roads and blocked supplies to cities in several states on June 1, the first day of the strike.