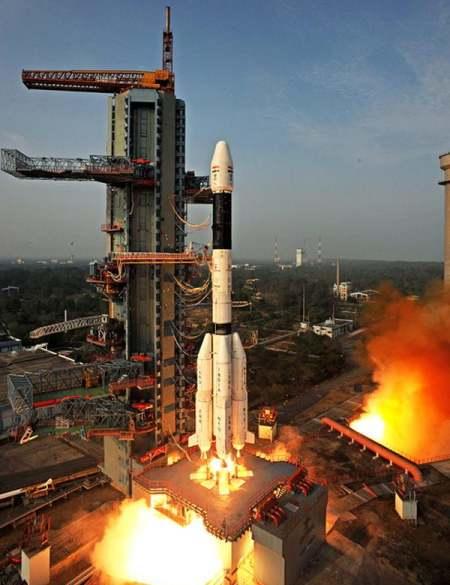 GSAT-6, the country's latest communication satellite has been successfully positioned in its orbital slot, Indian Space Research Organisation said on Sunday.
"GSAT-6 has been successfully positioned in its orbital slot of 83 Deg E and collocated with INSAT 4A, GSAT 12, GSAT 10 and IRNSS1C today morning, after carrying out four drift arresting manoeuvres," ISRO said.
ISRO had successfully launched GSAT-6, having an indigenous cryogenic engine, on-board GSLV-D6 rocket from the spaceport at Sriharikota on August 27.
After the launch ISRO had performed successive orbit raising operation of the satellite and had also deployed the unfurlable antenna successfully.
GSAT-6 is the 25th geostationary communication satellite of India built by ISRO and 12th in the GSAT series. It provides communication through five spot beams in S-band and a national beam in C-band for strategic users.
One of the advanced features of the satellite is its S-Band Unfurlable Antenna of 6m diameter. This is the largest satellite antenna realised by ISRO.
This antenna is utilised for five spot beams over the Indian mainland. The beams exploit the frequency reuse scheme to increase frequency spectrum utilization efficiency, ISRO had said.
The mission life of the satellite is nine years, it had said.

Image: GSAT-6, the country's latest communication satellite. Photograph: @airnewsalerts/Twitter