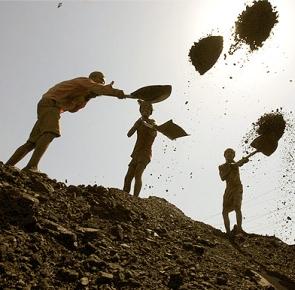 Former top bureaucrats have come out in support of ex-coal secretary P C Parakh, who has been named by the Central Bureau of Investigation in the coal blocks allocation scam, warning that harassment of honest officers will erode the government's credibility and stop senior officers from taking decisions.
"Parakh, as I have known him, is an honest, competent officer. While I do not wish to comment on the CBI investigation as such, as I do not have all the facts, I am at a loss to understand how an FIR has been filed only against him and no one in the PMO and no minister," said E A S Sarma, former coal secretary. "If it is a case of conspiracy, all the conspirators should be taken into account. I hope there is no conspiracy," said Sarma, a former Indian Administrative Service officer.
"I feel that investigations in such cases should be objective and uninfluenced by extraneous pressures. A clear distinction must be made between decisions taken in good faith and malafide decisions. It is unfortunate that dishonest ministers, politicians and officers should be let off and honest officers harassed. It will only erode the credibility of the government which has already been on the decline in the recent times," he said.

Sarma said he has written to the Central Vigilance Commission on June 15 last year requesting it to initiate an investigation into the role of the Prime Minister's Office in the coalgate affair and three other scams. "I reminded the CVC at least two times after that. There has been no visible response from the CVC on my letters," Sarma said.
Former Cabinet Secretary T S R Subramanian said such kind of action by the CBI against Parakh will stop others from taking decisions. "There are all kinds of bureaucrats, good, bad, honest... There has to be a reasonable basis for any action by the agency," he said.
"According to the FIR, it was said Parakh met Kumar Mangalam Birla. As cabinet secretary, I used to meet ten bureaucrats, ten politicians and ten businessmen daily. Should that mean that I be also made an accused?" he asked. Parakh wanted the system to be changed for good, rued Subramanian. The former cabinet secretary also felt that there was an "ulterior motive" behind the move to name Parakh as an accused.
"If he has been made an accused, he could be crippled as a witness. There could be an ulterior motive," he said. Former Central Vigilance Commissioner N Vittal accused the CBI of not following its charter. "It is utterly unfair and incompetent on part of the CBI (to name Parakh). They are not following their charter. I condemn the CBI's action," he said.
"I have known Parakh. He is an honest person and has a good reputation," Vittal said. The former CVC said going by CBI's logic as a minister in charge of the coal ministry, the PM should be held responsible for taking any decision on the matter.
Former IAS officer G Sundaram also condemned CBI's action. "I do not know him (Parakh). People who know him say he is an honest officer. But going by the charges, the prime minister and senior officials in the PMO should also be named as the final decision was taken by them only," he said.
The CBI has registered a case against Parakh and industrialist Kumar Mangalam Birla on charges of criminal conspiracy and corruption in connection with alleged irregularities in the allocation of two coal blocks in Odisha in 2005. Parakh has dubbed as "baseless" allegations leveled against him by the CBI.
"There is absolutely nothing wrong with the decision. It was a very fair and correct decision that we took. I don't know why the CBI thought that there is a conspiracy," Parakh has said.
"But, if there is a conspiracy, then there are different members in this conspiracy. There is K M Birla who made the representation, he is one conspirator. I, who examined the case and made a recommendation, I can be another conspirator and the prime minister, who as the coal minister, took the final decision, is the third conspirator."
"So, if the CBI thinks there is a conspiracy, why did they choose and select Mr Birla and me and not the PM. If the conspiracy is there, then everyone is part of the conspiracy," he contended.