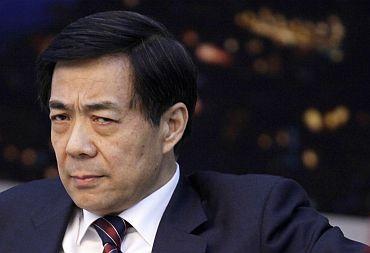 China has suspended Bo Xilai, a top politician who was once regarded as the rising star in the ruling Communist Party of China hierarchy, from all party posts and also detained his wife over the suspected murder of a British national.
Bo, former mayor of Chongqing, has now been stripped of all key posts in the Communist Party of China. He had been one of country's most popular politicians.
His wife Gu Kailai has been "transferred to the judicial authorities" as part of an investigation into the death of Neil Heywood, state-run news agency Xinhua reported on Tuesday.
Chinese police have set up a team to reinvestigate the death of British citizen Neil Heywood who was found dead in Chongqing on November 15 last year.
The investigation was carried out following allegations by Bo's close aid and former city police Chief Wang Lijun, who came to prominence after he ran into the US Consulate in Chengdu and sought refuge.
Wang had entered, without authorisation, the US General Consulate in Chengdu on February 6 and stayed there, the report said.
He came out 24 hours later and was whisked away by police.
Police is paying high attention to the case, and has set up the team to reinvestigate it with an attitude to seek truth from facts, the report adds.
The investigation suggests that Bo's wife and their son were in good terms with Heywood and the existing evidence indicates that he died of homicide, for which Gu Kailai, a prominent lawyer in the past and Zhang Xiaojun, an orderly at Bo's home are highly suspected.
Gu and Zhang have been transferred to judicial authorities on suspected crime of intentional homicide.
The agency quoted senior officials as saying, "China is a socialist country ruled by law, and the sanctity and authority of law shall not be tramped. Whoever has broken the law will be handled in accordance with law and will not be tolerated, no matter who is involved."
Image: File image of Bo Xilai | Photograph: Reuters