The National Commission for Protection of Child Rights (NCPCR) has moved the Supreme Court against the legalisation of same-sex marriages.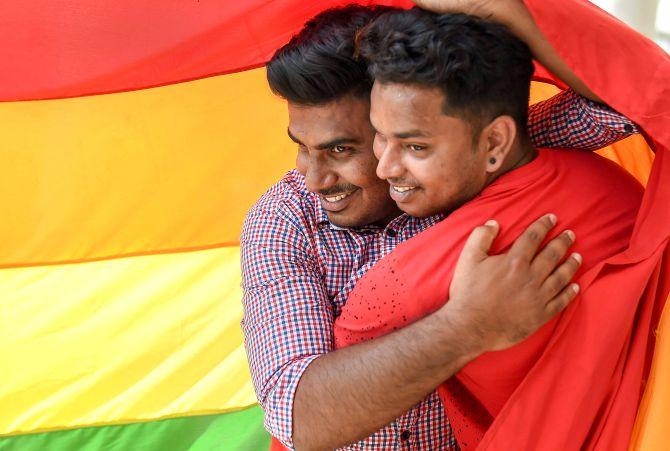 Opposing the adoption rights of same-sex couples, the child rights body has said children raised by same-sex parents may have a limited exposure to the traditional gender role models.
Seeking the top court's intervention in a batch of petitions, the commission has said the Hindu Marriage Act and the Juvenile Justice Act do not recognise adoption by same-sex couples.
"Same-sex parents may have a limited exposure to the traditional gender role models and hence, the children's exposure would be limited and their overall personality growth would be affected," the plea has said.
The petition has referred to studies on adoption by same-sex parents which, it claimed, show that such a child gets affected both socially and psychologically.
"Allowing adoption to same-sex couples is akin to endangering the children," the plea has said.
Referring to a study conducted by the Catholic University of America, the plea has said emotional and developmental problems are twice as prevalent in children of same-sex parents than in children with opposite sex parents.
A five-judge Constitution bench of the apex court is scheduled to hear from Tuesday the batch of petitions seeking legal validation for same-sex marriages in the country.
A bench of Chief Justice D Y Chandrachud and Justices S K Kaul, S Ravindra Bhat, P S Narasimha and Hima Kohli will commence the hearing on April 18 on the petitions that were referred to a larger bench for an authoritative pronouncement on March 13 by the CJI-led bench, saying it is a very seminal issue.
The hearing and the consequential outcome will have significant ramifications for the country where common people and political parties hold divergent views on the subject.