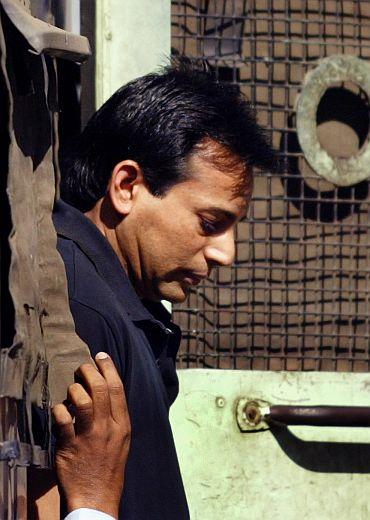 The city police probing the assassination attempt on Abu Salem claimed on Thursday that arrested gunman Devendra Jagtap was ordered to kill the extradited gangster in the last week of April by Chhota Shakeel, a close aide of underworld don Dawood Ibrahim.
During the probe, Jagtap confessed to the police that he had spoken to Chhota Shakeel from inside Taloja Central Jail at least twice, using two mobile phones secretly given to him by his associate Manoj Lahamane, who is also currently behind bars in connection with the same case, the police said.
"During these conversations, Shakeel ordered Jagtap to kill Abu Salem in the last week of April. Shakeel lured Jagtap saying that the latter would be made in-charge of Dawood Ibrahim gang's Mumbai operations, if he killed Salem," an officer probing the case said.
During his visits to jail, Lahamane allegedly supplied the gun to Jagtap as planned. Jagtap used the weapon to fire at Salem, who escaped with injuries inside Taloja Central Jail on June 27.
Devendra Jagtap, 28, is in Taloja jail for various criminal offences, including the murder of Shahid Azmi, who was the counsel of Fahim Ansari, who was acquitted in the 26/11 terror attacks case.
Before being shifted to Taloja, he was incarcerated at the Arthur Road jail in Mumbai. This was the second attack on 1993 blast-accused Abu Salem inside a jail, after he was deported from Portugal in 2005.
He was also attacked at Mumbai's Arthur Road Jail in 2010.