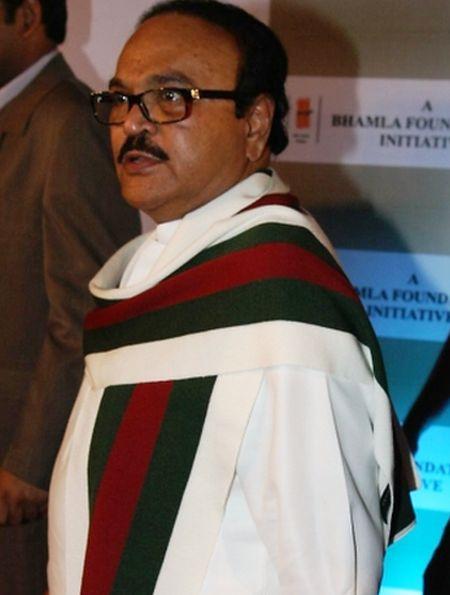 The Bombay high court on Friday granted bail to senior Nationalist Congress Party leader and former Maharashtra Deputy Chief Minister Chhagan Bhujbal in a money laundering case.
Justice P N Deshmukh, however, directed Bhujbal who was arrested in March 2016, to pay a personal bond of Rs five lakh to secure his bail.
Justice Deshmukh also imposed certain conditions on Bhujbal's release on bail, including that he will appear before the Enforcement Directorate, whenever summoned for questioning.
Citing his ailing health, Bhujbal had approached the high court in January this year seeking bail on the ground that his custody was not required any more as the chargesheet has already been filed.
In December 2017, a special Prevention of Money Laundering Act court had rejected his bail plea.
The former state Public Works Department minister was arrested after an ED inquiry revealed that he and his associates allegedly misused their office and caused financial loss to the government.
According to the ED, Bhujbal had awarded contracts related to construction and development works, including one for the construction of the Maharashtra Sadan in New Delhi, to a particular firm, in return for kickbacks for himself and his family.
Bhujbal and his nephew Sameer Bhujbal used to channel such money to illegal companies owned by them, the agency had alleged.
Sameer was also arrested in the case and is in jail. He has also filed a bail plea in the high court, which has been posted for hearing in June.