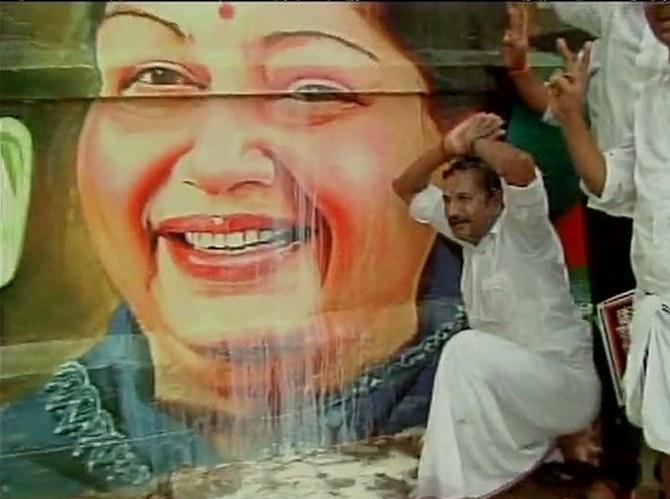 Residents of RK Nagar in Chennai will get a glimpse of Tamil Nadu Chief Minister J Jayalalithaa on June 22 when she begins -- and most likely ends -- her campaign to contest the RK Nagar assembly seat, after she was acquitted of criminal charges in a disproportionate assets case by a Bengaluru court.
She is hardly ever seen publicly, not even by the state government officials, so her coming out of her residence to campaign will be a big event.
Even as the Karnataka government prepares to file an appeal against the case, the campaign for the assembly constituency has already begun.
As many as 22 candidates are contesting against Jayalalithaa, although both the Congress and the principal opposition party, the Dravida Munnetra Kazhagam, have decided to stay away. Spirits are bright in the constituency because locals expect a bounty of money ahead of the elections. The Election Commission is keeping its eyes peeled even as All India Anna Dravida Munnetra Kazhagam workers throng the neighbourhood.