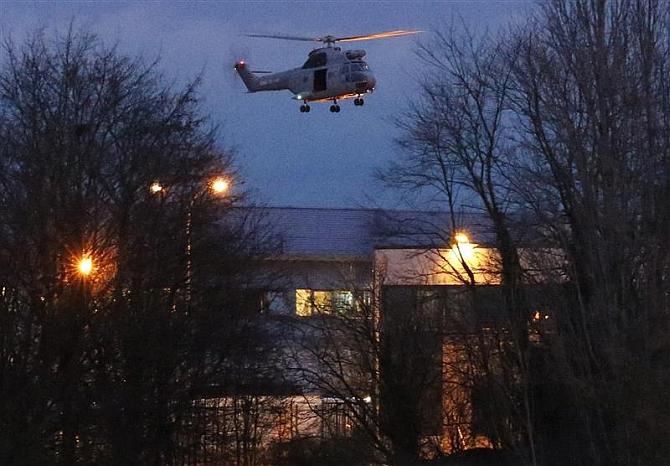 The dual hostage crises in France has come to an end with all three gunmen being killed in a synchronised offensive by authorities.

The two brothers wanted for the shooting of 12 people at the offices of satirical weekly Charlie Hebdo were killed in the raid by security forces on the printworks warehouse where they were holed up with a hostage, a government source said.
Otis Mayor Bernard Corneille confirmed the killing of brothers Cherif and Said Kouachi.

The building in the small town of Dammartin-en-Goele had been under siege since the gunmen abandoned a high-speed car chase and took refuge there early on Friday.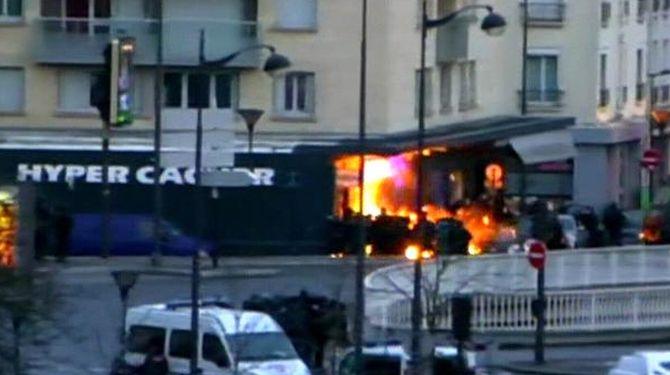 Separately, Le Monde newspaper quoted a police official as saying that the hostage-taker at a separate stand-off at a kosher supermarket near the Porte de Vincennes neighbourhood in Paris had also been killed. That hostage-taker, who is believed to have links to the same Islamist group as the two brothers, burst in shooting just a few hours before the Jewish Sabbath began, declaring "You know who I am," an official said.

Minutes before the storming, the gunman had threatened to kill his five hostages if French authorities launched an assault on the two brothers, a police official said.

The two sets of hostage-takers knew each other, said the official, who was not authorised to discuss the rapidly developing situations with the media.

After the operation started, several hostages could be seen leaving the supermarket.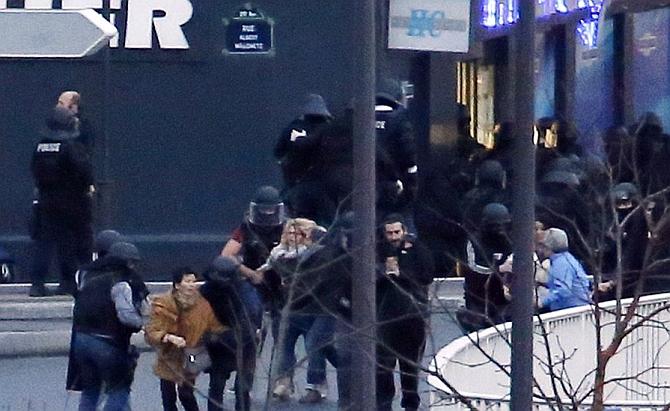 Police told the French media that four hostages in the supermarket had been killed prior to security forces storming the site.

Thousands of police and security staff had been searching for the French-Algerian Kouachi borthers in a large and dense area of forest about 50 miles north east of Paris before they were spotted this morning.

Today's twin siege came as it was revealed overnight that the masked men who attacked the Charlie Hebdo office on Wednesday reportedly spared the lives of two women during the massacre.

Sigolene Vinson told Radio France International that one of the killers pointed a gun at her, but then did not fire.
She said he told her: "I'm not killing you because you are a woman and we don't kill women, but you have to convert to Islam, read the Koran and wear a veil."

Security sources said the brothers had been under surveillance and had been placed on European and US "no-fly" lists.
Image: French special forces sharp shooters take position on a rooftop of the complex at the scene of a hostage taking at an industrial zone in Dammartin-en-Goele, northeast of Paris.
Photograph: Eric Gaillard/Reuters