Hundreds of people including political leaders visited Jaystambh military monument in Maharashtra's Pune district on Sunday to mark the 205th anniversary of the Koregaon-Bhima battle amid heavy security deployed at the venue in view of violence near it on January 1, 2018.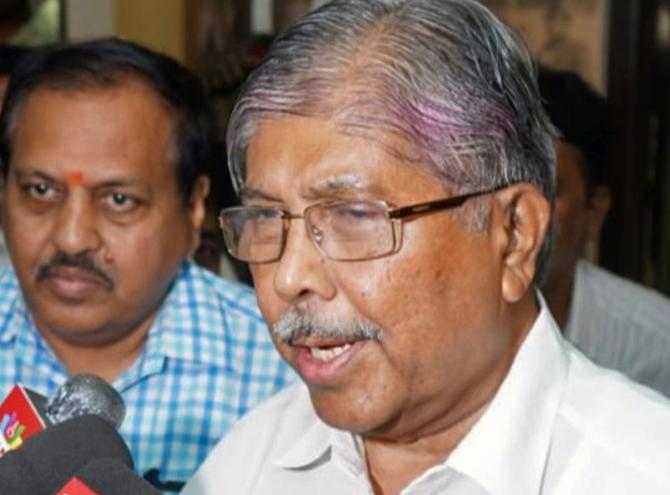 Pune Guardian Minister Chandrakant Patil, however, did not visit the memorial to avoid any untoward incident, citing an ink attack threat to him if he went to there.
Last month, ink was thrown at Patil during an event in Pimpri town of Pune district in an apparent protest against his controversial remark about Dr B R Ambedkar and social reformer Mahatma Jyotiba Phule.
As per the Dalit narrative, British forces that fought the Peshwas at Koregaon-Bhima on January 1, 1818, comprised largely of soldiers from the Dalit Mahar community, who waged a war for freedom from 'casteism' of the Peshwas.
Every year on this day, a large number of people, mainly from the Dalit community, visit the Jaystambh (victory pillar) which was erected by the British in memory of the soldiers who fought against the Peshwas in the battle of Koregaon Bhima.
Violence had broken out near Koregaon Bhima village during the 200th commemoration of the historical battle on January 1, 2018 in which one person was killed and many others injured.
According to police, 'provocative' speeches made at the Elgar Parishad conclave held in Pune city a day before had triggered the violence.
On Sunday, a large number of people gathered at the victory pillar, decorated with flowers and lights, located in Perne village on Pune-Ahmednagar Road amid heavy police security.
Vanchit Bahujan Aghadi (VBA) president Prakash Ambedkar and Shiv Sena (UBT) spokesperson Sushma Andhare were among those who visited the memorial.
However, Pune Guardian Minister Chandrakant Patil did not visit the memorial to avoid any untoward incident there.
The minister in a press statement said, "I have received threat of an ink attack on me if I visit the memorial. I am walking on the path of Dr Babasaheb Ambedkar's thoughts, thus I am even ready to take bullets on my chest."
"However, some people wish that there should be an untoward incident or communal riots there. As scores of people go there with lot of devotion, their safety and security is important for me. So, I have decided not to go there," he added.
The district administration has made elaborate arrangements, including of parking facilities, toilets, water and bus services, for people visiting the memorial.