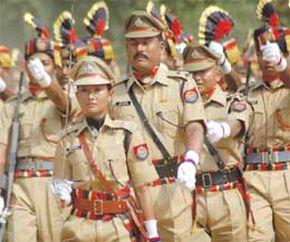 The Ministry of Home Affairs has initiated a move to raise two auxiliary police battalions with around 1,500 personnel in order to provide police training and impart job-oriented courses to surrendered militants in the North East, especially in Manipur and Assam.
According to the proposal, 1,500 youth will be recruited in the next few weeks from different designated camps, where the surrendered militants are provided shelter after they signed the Suspension of Operation agreements with the respective state government.
Youth upto the age of 35 years and who have studied up to class VIII will be eligible for enrolment in the two auxiliary battalions for which no academic examination will be conducted but they will have to complete a run of 5 km in 24 minutes, a Home Ministry official said.
Those recruited will also be provided school education and those who can pass class X will be absorbed in regular paramilitary battalions. During training, the youth will get a monthly stipend of Rs 10,000 to Rs 14,500 apart from ration money and uniform. They would also be given the freedom to choose vocational courses that they want to pursue during their training period.
Image is used for representational purposes only.