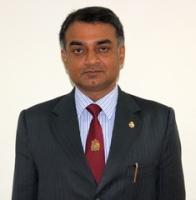 Additional Director R K Dutta will now head the CBI probe in the 2G spectrum scam after the Supreme Court directed the agency Chief Ranjit Sinha to recuse from the investigation. A 1981-batch Indian Police Service officer from the Karnataka cadre, Rupak Kumar Dutta is the overall in-charge of the Anti-Corruption Bureau of the agency which is probing the 2G cases.
Central Bureau of Investigation sources said initially it was not clear whether Special Director Anil Sinha who is the number two after the director will oversee the probe or Dutta who is incharge of ACB will lead the investigation.
They said it was decided that according to the Supreme Court order, the person heading the investigation team should be put in charge of the 2G cases. Due to retire shortly, Sinha had on Thursday suffered a major blow when the apex court removed him from the 2G probe, saying the allegations against him of protecting some accused appear to be 'prima facie credible'.
The court had handed over the case to the senior-most officer after Sinha in the investigating team probing the spectrum scam. A bench headed by Chief Justice H L Dattu, however, had refused to pass an elaborate order on the issue, saying that it would 'tarnish' the 'image and reputation' of the premier agency.
The court's directives had come while hearing the plea of senior lawyer Prashant Bhushan who demanded his ouster for allegedly influencing the trial in the case. Bhushan had alleged Sinha wrote to the then Special Public Prosecutor U U Lalit points which could have tilted the trial in favour of one of the accused. Lalit had trashed the suggestions.