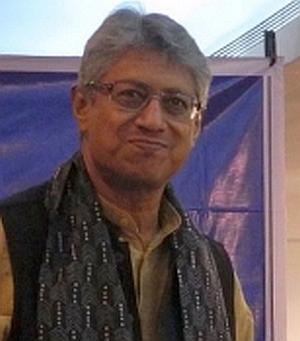 The Central Bureau of Investigation has registered a case against former Viswa Bharati University Vice Chancellor Sushanta Kumar Dattagupta and four others for allegedly flouting University Grants Commissions rules in the appointment of a deputy registrar and carried out searches at nine locations on Tuesday.
CBI sources said besides Dattagupta, former registrar of the university D Gunasekaran (now Registrar IIT Bhubaneswar), Finance Officer A P Trivedi, and Deputy Registrar Shyamala Ray Nair have also been named by the agency in its FIR.
The FIR is based on the source information received by the agency that these officials allegedly entered into a criminal conspiracy to appoint Nair as the deputy registrar of the university in violation of UGC guidelines, they said.
An email seeking reaction of Dattagupta remained unanswered.
The sources said Nair allegedly did not meet the laid down educational criteria and her age was seven years over the prescribed maximum limit.
The searches were conducted at the official and residential premises of all the accused including Dattagupta and were spread across five places in Santiniketan, two places in Kolkata and two places in Bhubaneswar, they said.
"We did not have any prior information. Today morning a team from the CBI, led by a senior officer, met me at my office. As I have heard they have taken away some files and documents from different departments. Most of their queries were related to some appointments," Swapan Dutta, officiating Vice-Chancellor of the University, said.
The CBI also questioned Trivedi and Nair in connection with the case. However, it was not a formal interrogation.
The prestigious central university known for its close-to-nature approach of teaching was founded by Nobel Laureate Rabindranath Tagore and boasts of alumni such as Nobel-winning economist Amartya Sen, legendary filmmaker Satyajit Ray and art historian R Siva Kumar among others.
Dattagupta was dismissed as the Vice-Chancellor on February 15 by President Pranab Mukherjee making it the first instance of sacking of the VC of a central university.
The action was taken on the recommendation of the ministry of human resources development as Dattagupta was facing allegations of financial and administrative irregularities.
The president had taken the decision after consulting the law ministry and the attorney general who approved the procedures followed by it in the matter.
Allegations against Dattagupta included drawing salary from Visva Bharati and pension from Jawaharlal Nehru University simultaneously in alleged violation of the law. Under the law, he was required to have got his pension amount deducted from the pay he received from Visva Bharati.
Besides this, Duttagupta was accused of making irregular appointments, despite having no powers, and sanctioning key posts in violation of the Visva Bharati Act.
Dattagupta, who was appointed in 2011, had over six months of his tenure left when he was sacked.
Earlier he had challenged the legality of the ministry's fact-finding committee but his petition was dismissed by the Calcutta high court.